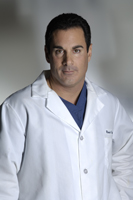 I encourage all mothers – young and old – to find out what this procedure can do for them.
New York, NY (PRWEB) October 26, 2012
While many women consider childbirth to be one of life's most rewarding moments, many are later disturbed with the toll it can take on their body. Today, plastic surgeons like Dr. Michael Fiorillo are helping women do something about it. From drooping breasts to a sagging midsection, Dr. Fiorillo explains why mommy makeovers are on the rise.
"Having children – wonderful as it is – can affect a woman's body in some unexpected ways," explains Dr. Fiorillo. "Many new moms find themselves struggling with sagging breasts, a stretched midsection or stubborn, exercise-resistant fat. Thankfully, a mommy makeover can often be the answer."
Aiming to bring women closer to their "pre-baby body," Dr. Fiorillo explains a bit about the procedure. "A mommy makeover is not a one-size-fits-all type of surgery. Rather, it's a combination of breast and body procedures tailored to a patient's unique medical needs and cosmetic goals," explains Dr. Fiorillo. "Often including a tummy tuck, liposuction, breast lift and/or breast augmentation, mommy makeovers tend to carry a remarkably high level of patient satisfaction."
Dr. Fiorillo's assertion confirms recent data published by plastic surgery community site, RealSelf®. Encouraging its users to vote on which procedures were "worth it" for them, mommy makeover procedures earned a remarkable 98% worth it rating.
Asked to speculate on such a high degree of patient satisfaction, Dr. Fiorillo offered this: "One of the reasons mommy makeovers are so successful is because they address several of a patient's concerns at once," explains Dr. Fiorillo. "Effectively 'turning back the clock,' we help women combat the effects of childbirth, itself, as well as subsequent breastfeeding."
Commenting on the future of mommy makeover procedures, Dr. Fiorillo concluded succinctly: "There are few moments more exciting than starting a family – but its effects on a woman's body can take a toll emotionally. Working to restore not only a woman's body, but her confidence and self esteem, I encourage all mothers – young and old – to find out what this procedure can do for them."
As a service to his patients and the general public, Dr. Fiorillo has sponsored the creation of an extensive mommy makeover information site. Interested parties are encouraged to visit http://www.mymommymakeover.com/
About Dr. Fiorillo
Dr. Fiorillo, a board-certified plastic surgeon in New Jersey and New York City, is highly respected and well-known. He frequently appears in the national media as an expert opinion in this popular field, including appearing as a breast specialist on "The Real Housewives of New Jersey."
Board-certified in Plastic and Reconstructive Surgery, Dr. Fiorillo graduated with his medical degree at the top of his class at Chicago Medical School and completed residency training in general surgery at Staten Island University Hospital. He also completed a fellowship in plastic surgery at the University of Medicine and Dentistry of New Jersey.
In 2004, Dr. Fiorillo opened an outpatient surgical facility where he performs most of his plastic surgery procedures, providing comfort and convenience for his patients. Dr. Fiorillo has offices in New York and New Jersey and can be reached at (866) 537-0954 or http://www.drfiorillo.com/.
###