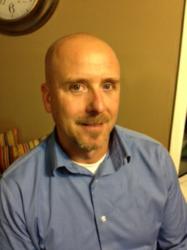 Hiring Mike is a strategic decision for The Hignell Companies as we look towards new property investment opportunities.
Chico, CA (PRWEB) October 30, 2012
The Hignell Companies has hired Mike Rossman as the new Director of Project and Investor Development for the property management and construction/maintenance company.
"Hiring Mike is a strategic decision for The Hignell Companies as we look towards new property investment opportunities," said Chief Executive Officer Phil Larios. "With his years of experience Mike will bring leadership to our current and ongoing investment projects, as well as become a key contact for our investor partners to work with."
The Hignell Companies welcomed Mike Rossman in August. Rossman will be leading the acquisition and development efforts, working with current and future investors who partner with The Hignell Companies, to acquire and develop multi-family properties. He brings with him over 20 years of experience as a developer.
"I am honored to be with The Hignell Companies and look forward to being part of such a dedicated and talented team that adds tremendous value to its clients, investors and communities in which we serve," Rossman said.
Rossman graduated in 1991 from California Polytechnic State University with a degree in Business Accounting. In 1996 he started his own development company in Gresham, Oregon focused on Mixed Use Development in urban areas, where he developed a new civic center. In 2008 he moved with his family to Redding, California where he now commutes from five days a week.
Rossman is currently spending his time getting acquainted with investors and gearing up to begin development of multi-family properties from Chico north to Redding and south to Sacramento.
About The Hignell Companies
http://www.hignell.com
For over sixty years and with the highest standards of excellence and integrity, The Hignell Companies have served Northern California in the areas of residential and commercial property management; homeowner association management; brokerage; and professional home maintenance services including painting, electrical, plumbing, heating and air, cleaning, home remodeling, and construction services. Deeply committed to the purpose of "Creating Caring Communities that Transform Lives," The Hignell Companies continue to pioneer creative and lasting paths to success in these areas of service. As industry leaders in the field of property owner's association management, The Hignell Companies prove the depth of their commitment to serving with excellence the people and businesses of Northern California.
###