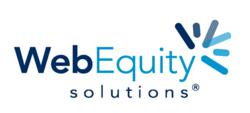 (PRWEB) October 30, 2012
WebEquity Solutions® LLC (WebEquity) and Computer Services, Inc. (CSI) announced today that the companies have partnered to offer CSI customers WebEquity® ALLL, an industry-leading software product to automate the Allowance for Loan and Lease Losses methodology.
CSI's core processing solution, NuPoint®, delivers an integrated, high-performing banking infrastructure to meet the diverse demands of financial institutions. Through NuPoint, CSI empowers its customers to maximize access to the data analytics needed for increased profitability and performance. To further enhance data availability, CSI has selected WebEquity Solutions to offer CSI customers WebEquity ALLL, which provides the analytical tools banks need to accurately assess their loan loss reserve requirements. This industry-leading solution also allows institutions to clearly document their ALLL methodology, decision process, year-to-year trends and environmental factors.
"CSI understands the critical role data analytics plays in helping financial institutions make more strategic and profitable decisions," said Steve Powless, chief executive officer at CSI. "The WebEquity ALLL software will provide relevant trend data and peer comparisons so that banks of any size can effectively manage risk and compete with larger institutions."
With WebEquity ALLL, institutions have the capabilities they need to:

Comply with regulatory guidelines, including FFIEC audits, ASC 450 (FAS 5), ASC 310 (FAS 114), generally accepted accounting procedures (GAAP), interagency policies, and examiner expectations.
Configure the solution to their bank's specific ALLL process, including loan portfolio segmentation, impaired loan worksheets, environmental and management adjustments, and historical weighting.
Compare their bank's ALLL with peers and historical trends to ensure reserves are forward-looking, consistent with peer performance and grounded in historical results.
Maintain comprehensive reporting and in-depth documentation to ensure transparency with boards of directors, executive management, auditors and examiners.
"A bank's ALLL methodology is a highly scrutinized area of concern by regulators and auditors. That is largely because most institutions still use manual processes and Excel to calculate the loss reserves, which increases the risk of costly calculation errors, inadequate documentation and inconsistencies throughout the process," said Doug McGregor, chief executive officer at WebEquity Solutions. "We are thrilled to work with CSI to offer their customers the industry's most comprehensive ALLL software and deliver an efficient analysis tool to help meet the growing examiner expectations."
About Computer Services, Inc.
Computer Services, Inc. (CSI) delivers core processing, managed services, mobile and Internet solutions, payments processing, print and electronic distribution, and regulatory and compliance solutions to financial institutions and corporate customers across the nation. Exceptional service, dynamic solutions and superior results are the foundation of CSI's reputation in empowering businesses to remain competitive, compliant and profitable. CSI's stock is traded on OTCQX under the symbol CSVI. For more information about CSI, visit http://www.csiweb.com.
About WebEquity Solutions LLC
WebEquity® is the proven leader in on-demand lending software. More than 750 financial institutions and 20,000 lending professionals use WebEquity to automate and streamline their lending process and reduce operational costs, while making more uniform and profitable credit decisions. The company offers financial institutions a distinct advantage with a single solution that works for all loan types, an on-demand model that provides centralized, anywhere access, and the flexibility to configure the system so it fits their lending practices. WebEquity serves institutions in the U.S., Canada and Australia. WebEquity is the Preferred Service Provider of the Independent Community Bankers of America for commercial/Ag lending, stress testing and ALLL software. For more information call 800.264.0787 or visit http://www.webequitysolutions.com
Media Contacts:
Mallory Eccker
Marketing Manager
WebEquity Solutions
mallory (dot) eccker (at) webequitysolutions (dot) com
402.344.5252
Brandon Dyce
Communications Director
Computer Services, Inc.
Brandon (dot) Dyce (at) csiweb (dot) com
800.545.4274 ext. 16052