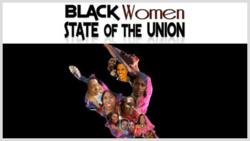 "Feel Good Fridays are a way to keep conversations evolving. We want everyone connected to Black Women: State of the Union to be continually evolving" - Lee Sherman
Los Angeles, CA (PRWEB) October 28, 2012
Black Women State of the Union (BWSOTU) will host panel discussions on topics important to women of color during the month of November. The series, called Feel Good Fridays, will be held at the Skylight Theatre (1816 1/2 N. Vermont Ave. Los Angeles, CA 90027) following the Friday evening performances on November 2, 9 and 16.
"Feel Good Fridays are continuations - a way to keep conversations evolving. We want everyone - audience members, cast and crew, people on our online forums - everyone connected to Black Women: State of the Union to be continually learning, growing and evolving." says Lee Sherman, one of BWSOTU's founders and producers.
Dates and currently slated speakers for Feel Good Fridays are listed below:
Nov. 2: PHYSICAL/SPIRITUAL HEALTH
Speaker: Deborah Robinson, President & CEO of The Fitness Choice Enterprises, Inc.
Nov 9: BEAUTY AND NATURAL HAIR CARE
Speaker: Felicia Leatherwood, celebrity hair stylist and founder of the Loving Your Hair With Natural Care Workshop
Nov 16: LEADERSHIP
Speakers: Dr. Shani Byard, founder of Media Message Ed.
Dr. Cassandra Bailey, Director of Career Counseling & Education at Loyola Marymount University
Black Women: State of the Union (BWSOTU) is a theatrical and community organization that represents and celebrates Black women as complex and resilient people. BWSOTU artists aim to use this platform to empower Black women to love and honor themselves, and to help them self-identify as dynamic, expressive, and nurturing contributors to society. BWSOTU artists communicate and express themselves to help Black women embrace the characteristics that make each of them different and unique--today, tomorrow, and for generations to come.
Black Women: State of the Union.. Taking Flight is produced by BWSOTU in association with The Katselas Theater Company. Run dates are Fridays and Saturdays at 8pm and Sundays at 3pm from Oct. 27th through Nov. 18. Tickets are $17-$25 ($15-$17 Senior/Student discount). Reservations: 702 KTC-TKTS (702-582-8587) or online at http://www.ktctickets.com
For more information, please visit http://www.BWSOTU.org or http://www.KatselasTheatre.com.
Black Women: State of the Union is sponsored by Creative Visions Foundation, a publicly supported 501(c)(3), which supports creative activists who use the power of media and the arts to affect positive change in the world.