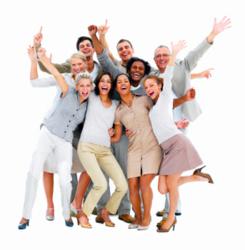 You simply know how much better your business operates when employees are smiling and happy.
Delray Beach, FL (PRWEB) October 28, 2012
Bella Reina Spa, South Florida's premier spa, has offered world famous services and wellness education to clients for years. The introduction of the new corporate wellness program was developed and driven by requests from clients wanting to educate their employees on nutrition, wellness, and stress management.
"Research shows that employees with wellness benefits seem to have less stress in the workplace and productivity increases," states Nancy Reagan, President of Bella Reina Spa." With that end in mind, the spa has developed a customized wellness program for any size business that incorporates wellness education with services.
Bella Reina Spa currently provides facial skin rejuvenation, massage therapy, body spa treatments, makeup and nutrition services to clients each year. The new corporate wellness programs include onsite classes, workshops, and services providing education on nutrition, relaxation, weight loss and makeup.
"We are excited to be affiliated with Bella Reina Spa as they are known and respected for educating both their staff and their clients. Their knowledge and how they educate clients allows us to do what we do best with fitness, while our clients receive the education and encouragement they need with nutrition." said Phyllis Sica, owner of The Gym 111.
A recent article in Worth magazine listed Wellness Programs as number 2 on the Top 10 Employee Benefits. Adds Reagan, "You simply know how much better your business operates when employees are smiling and happy. If you can keep them healthy, smiling and productive, you've created the perfect workplace"
In addition to the basic Corporate Wellness Programs, Bella Reina Spa also provides a 12 week weight loss program that incorporates low glycemic eating with education and body modification, workshops on Business Makeup, and corporate networking team building events. Businesses interested in learning more about corporate wellness or onsite services should contact Nancy Reagan at 561-404-7670.