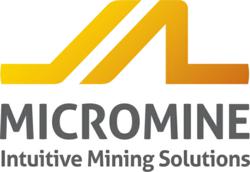 Early mining operations brought gold and coal to the surface; today, these and many other valuable minerals are bringing prosperity to B.C. communities.
Vancouver, Canda (PRWEB) October 27, 2012
MICROMINE, the leading global provider of intuitive software solutions to the exploration and mining industry, in a show of support to the Eastern British Columbia mining industry, will join with more than a thousand others to participate in the annual Chamber of Mines of Eastern British Columbia Minerals South 2012 Convention and Trade Show, 6-8 November 2012, in Nelson, B.C., Canada. The theme for this year's sold-out event is "Mining: Good Neighbor and Provider to the World."
Mining is critical to Canada's economy and to the world. British Columbia is a province with a rich mining history and a wealth of mining potential yet undiscovered. Early mining operations brought gold and coal to the surface; today, these and many other valuable minerals are bringing prosperity to B.C. communities. In Eastern B.C., there are 3 active diamond drill programs just to the South West of Nelson. Altair Gold is drilling the Kena property, Excalibur is drilling the Caribou and Hellix is drilling the Athabasca. These projects are economic drivers that provide good-paying jobs.
Some of the presenters at this year's convention include mining officials from ALS Minerals, Altair Gold, Gold Fields, Goldcliff Resource Group, Copper Mountain, HCA Mountain Minerals, Huakan International Mining, Rainbow Resources, Taranis Resources, Teck Metals, TerraLogic Exploration, Geoscience BC, Omineca Mining and Metals, BC Geological Survey, the University of BC and the University of Calgary.
MICROMINE's expertise in the mineral exploration and mining industry contributes to the increased productivity, lower costs and operational control that help mining companies across the globe maximize their profitability. MICROMINE is pleased to have partnered with significant mining companies such as Castle Peak Mining, an exploration and development company, and Great Panther Silver, a mining and exploration company, both operating out of Vancouver.
MICROMINE's Vancouver team will be meeting with convention visitors during the trade show. Mr. Dallas Araneda, Business Solutions Executive, Mr. Devin Ross, Business Solutions Executive, and Mr. David Sinclair, Database Management Specialist, will be on hand to showcase MICROMINE's latest product offerings such as Geobank Mobile and Coal Measure, along with Micromine, Geobank and Pitram.
MICROMINE is headquartered in Perth, Australia, and has more than 12,000 clients in over 90 countries. Founded in 1986, the software developer has grown from a three-person operation to more than 280 staff around the world in 21 offices. MICROMINE develops a full range of mining and exploration software solutions which span the entire mining process from geological exploration to mine production management. The company is proud to have received many industry awards recognizing the strength of its products and outstanding export achievements as it contributes to responsible and sustainable mining globally.
Please contact us at:
MICROMINE Canada
1400-1166 Alberni St.
Vancouver, B.C. V6E 3Z3
604.646.8924
mmcanada(at)micromine(dot)com
####
About MICROMINE
With over 12,000 clients in more than 90 countries, MICROMINE is a leading provider of intuitive software solutions for the entire mining process. MICROMINE understands the software and consultancy needs of exploration and mining operations around the world. Located in 20 of the world's major mineral producing capitals, our team is close to your operation. This means MICROMINE can provide local support and services in your language and time zone. MICROMINE's intuitive solutions are delivered by a team of specialists who understand the software and how it can be integrated into an operation for maximum results.