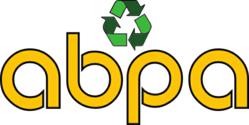 "This is a consumer, repair-ability and choice issue," said ABPA President Nicholas E. Scheid.
Las Vegas, NV (PRWEB) October 29, 2012
The Automotive Body Parts Association (ABPA) encourages this year's attendees of the AAPEX/SEMA Shows to become members of the Quality Parts Coalition (QPC). Representing the interests of all industry segments of the automotive collision repair industry, the QPC seeks to secure a permanent legislative change to the U.S. design patent law to preserve competition and to ensure the availability of quality alternative collision repair parts for consumers.
The QPC is currently promoting the movement of H.R. 3889, Promoting Automotive Repair, Trade and Sales (PARTS) Act in Congress. This would ensure that car companies cannot use their 14-year design patents to monopolize the collision repair parts market by reducing to 2 ½ years the period which they are able to enforce their design patents against aftermarket suppliers.
"This is a consumer, repair-ability and choice issue," said ABPA President Nicholas E. Scheid. "This bill affects all of us in the independent automotive collision repair industry and we need to support the QPC's efforts."
Even though car companies already control more than 72 percent of the replacement parts market, they are now trying to increase their market share even more by seeking and enforcing 14-year design patents – at the expense of consumers and independent businesses. The ABPA recognizes and respects the need for design patents for completed products, such as the vehicle itself, but to use the law to capture a monopoly on crash parts is an abuse of the law's intention.
If this practice continues, it will curb competition in the marketplace, reduce availability of parts and drive up repair costs, increasing the number of vehicles that are totaled, ultimately forcing consumers to delay or even forgo needed repairs. All of this would lead to fewer cars for collision repair shops to repair while leaving the consumer upside down on their lease or auto loan. This spiral would affect everyone in the independent collision repair industry – manufacturers, distributors and repairers, but most notably the consumer who ends up paying more for repairs, insurance and vehicles.
"I encourage everyone to visit http://www.KeepAutoPartsAffordable.org to learn more about the QPC and ways to support the PARTS Act. More importantly, I urge you to consider joining the ranks of many organizations that have pledged to this cause," added Scheid.
About ABPA
Headquartered in Houston, Texas, the Automotive Body Parts Association represents manufacturers, distributors and suppliers of independently produced aftermarket body parts. The membership base consists of more than 150 of the industry's leading companies which operate in approximately 400 separate locations and which supply more than 75 percent of these type parts to the marketplace. Visit http://www.autobpa.com.