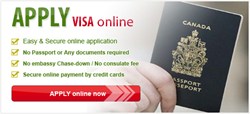 The discount for visa fee ranges from 30 – 50%. Customers even get free visas if they book tours, flight tickets, and hotel on its website.
(PRWEB) October 27, 2012
Going into operation in 2009, Vietnamvisa.net has got successful in providing visas for thousands of tourists worldwide. At the present, it is holding the 3rd anniversary of its establishment. Accordingly, the website updates a lot of attractive information on Vietnam visa. Furthermore, customers will get big offers in a variety of services including visa fee, tour packages, and flight ticket prices. Especially, there is a big discount for customers who want to apply a Vietnam visa at this time.
The discount for visa fee ranges from 30 – 50%. Customers even get free visas if they book tours, flight tickets, and hotel on its website. In fact, people can directly go to Vietnam embassy in their own country and make one. However, this may take customers a lot of time with lengthening procedures. Therefore, applying a visa online is now the first choice of wise customers. Vietnamvisa.net, legitimated and supported by the Vietnamese Immigration Department, is available for help. Due to the fact that the service is quite simple, easy, secure, and effective, it is recognized as the best way to obtain visa without having to reach embassies and consulates. First, customers must fill in the application form, which just takes a couple of minutes. Second, they are required to confirm the information for processing your visa and pay the service fee. Lastly, they can get the "Visa approval letter" within 2 working days. It is notable that entry visas will be stamped on your passport at the visa on arrival desk at the International Airport in Vietnam. Then customers can pass through the Immigration checking point. With this type of visa, they can enter the country by air.
Thus, all the things customers have to do are filling in the form in several minutes and paying the service fees. Most of the procedures are completed by the staffs. The fees are reasonable in all types. Customers can browse the fee table on the website prior to applying for a visa.
It is undeniable that the website has successfully served thousands of customers during the past three years and gained certain reputation in the field of visa application and extension service. Always following the criteria in terms of high speed, high prestige and low cost, the website has become the first choice for countless foreigners coming to Vietnam. This anniversary is seen as a milestone marking its achievement in the 3 years of experience. The website is launching more attractive offers to say thank you to its frequent customers. Therefore, frequent customers will randomly get free tours and flight ticket when they apply a visa online.
The website is totally written in English. Therefore, customers can apply a visa easily by filling in the Visa Application Form in English. A lot of necessary and additional information for Vietnam visa are also available. Customers can get access to the website to have more details.