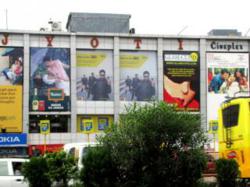 We truly believe in what we do and we enjoy working with businesses and seeing them grow. The services that we offer are more important now than ever before as companies are struggling today to market their products and services online
Mumbai, India (PRWEB) October 28, 2012
Indazo, a leading Internet Marketing and Search Engine Optimization company with offices in both Bhopal and Mumbai, India has announced that they have achieved their major goal of working with over 200 clients from across the world. The company is currently servicing clients from 20 different countries at present and has plans to expand further across the globe.
Indazo's progress has been nothing short of spectacular. The company grew from its Bhopal Office in India and Indazo is now proud to have a second office in Mumbai servicing their clients from across the world. Indazo services a number of well known clients from across the world and its reputation continues to soar amongst its peers in the Internet Marketing Industry.
Vikas Gangpari, Commercial Director of Indazo added "We are very proud to reach this successful milestone with our customers and partners. We have been working extremely hard at Indazo to achieve our targets for 2012 and I am delighted that we have reached this milestone so early in quarter four of 2012. We always try to think outside the box and provide custom based plans for our clients that get results most importantly. We are very thankful to our talented team of Internet Marketing Professionals for their dedication and hard work to make this possible".
Indazo is an Internet Marketing company that focuses on Search Engine Optimization, Pay Per Click Management, Link Building, Social Media Marketing, Online Reputation Management, Web Design and Development and much much more. Indazo has two offices in Bhopal and Mumbai, India and excel in maximizing ROI on Online Marketing Campaigns.
Marketing Director of Indazo, Anoop Krishnan further added "For many years now, our clients rely on our team at Indazo to help them to develop and further enhance their online presence using the latest innovative and industry dynamic products and services. Our clients come to Indazo knowing we are a highly ethical and reputable firm that has the experience to handle their online marketing campaigns to increase sales, increase their client retention rate, build customer relationships and to maximize their online visibility. Our latest milestone shows how fast we are growing as a company and we are extremely proud of achieving this success in such a short period of time".
Indazo attributes its growth to its experienced management team and the great industry talent and subject matter experts on hand. The Indazo team plan to have 5 offices open in India by the end of 2013, and a further 5 more across the globe in 2014. The company is committed to excellence in every service that it provides and its number 1 aim is to become the leading provide for Internet Marketing services in India and across the world.
Anoop Krishnan concluded "we truly believe in what we do and we enjoy working with businesses and seeing them grow. The services that we offer are more important now than ever before as companies are struggling today to market their products and services online. We work with them to help them to accomplish their goals in a manner which is more cost effective and profitable to them".
About Indazo
Indazo is a full service internet marketing company that serves medium to large sized business internet advertising needs. Indazo primary core competency is Search Engine Optimization, Pay Per Click Management, Link Building, Social Media Marketing, Online Reputation Management, Web Design and Development. The company also offers a number of other services online to help businesses grow their online presence. Indazo aims to be the leading Internet Marketing and Search Engine Optimization company in India. You can visit the website at http://www.Indazo.com