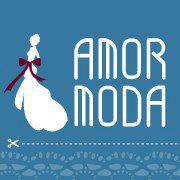 (PRWEB) October 27, 2012
Since Shortcheapdress.com launched its new short dress collection on July 12 to the market, they have obtained great reviews from many customers. Now, Shortcheapdress.com is pleased to announce that their short dresses are available at a new low price, some of them up to 55% off!
The short dresses from Shortcheapdress.com can always help young ladies to grab the spotlight in few seconds, and they are suitable for various occasions, especially for some parties. The bestsellers of our short dresses are strapless dresses and modest dresses.
Eason Chen, CEO of Amormoda.com, said, "Thanks for the reviews from all customers really. We just want to present our thanking to them through such a promotion, and some products are with discount, up to 55% off!
"Customers have become very familiar with the high quality and stylish short dress brands, like Amormoda. If you plan to buy short dresses, you should not miss this great chance. Whether your style is classic and elegant, modern or chic, you will be satisfied with us." Added Eason Chen.
About Shortcheapdress.com
Shortcheapdress.com is a sub-brand AmorModa.com. Shortcheapdress.com focuses on cheap short dresses, evening dresses, and wedding dresses, and it has a group of its own designers who create elegant designs for customers all over the world. The reasons to select dresses at Shortcheapdress.com are very simple: free shipping, wide ranges of selection, high quality & low prices, fast delivery, good package, and free shipping.
For more information, please visit http://www.shortcheapdress.com