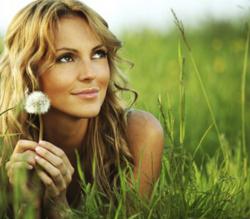 Instead of trying and retrying all those over-the-counter products, how about a new approach to breaking the acne cycle?
Beverly Hills, CA (PRWEB) October 30, 2012
Most women have experienced acne at some point in their lives. A common solution is using topical or over-the-counter products to try and kill bacteria. However, though it's true bacteria causes acne, the reason for bacteria overgrowth is often related to excess hormones. High levels of hormones help create oil rich fuel for bacteria that leads to acne, swelling, and inflammation.
Longevity Herbs, a supplement company in Beverly Hills, has two new products designed to reduce hormonal acne and help clear out your skin. These products are based in the theories of Traditional Chinese Medicine (TCM) which philosophizes that your skin is a reflection of your overall internal health. Therefore, bad acne is about whole-body imbalances.
The first product by Longevity Herbs is called Si Wu Tang. It has been used for centuries in Chinese Medicine to help balance hormones and enhance the skin. Bryan Abel, licensed acupuncturist and owner of Longevity Herbs, has seen many of his personal patients get great results by using this product.
The second product is EPA DHA Omega 3 complex. In other words, it's a more balance ratio and bio available form of omega 3. Longevity Herbs EPA DHA supplies your body with essential fatty acids which help moisturize the skin. This is especially important in the fall season when the air is drier. Along with the concept that by cleansing your body from the inside out, you may see remarkable external changes.
Of course, Abel always recommends probiotics like Probiotics Plus. They are intended to support digestive functioning which may reduce toxins and whole body internal inflammation. A well-balanced active probiotic like Probiotics Plus may also stabilize healthy gut bacteria and reduce bad bacteria inflammation which reflects through the skin.
For more information on Si Wu Tang, EPA DHA Omega 3 complex, or other supplements which may help with acne, please visit our website or contact (888) 245-0718.