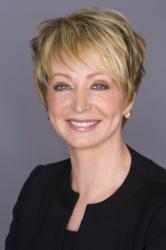 Sacramento, CA (PRWEB) October 30, 2012
Diane D. Miller, President and CEO of Wilcox Miller & Nelson, the Sacramento office of Career Partners International, will be a panelist at the 7th Annual USC Corporate Governance Summit, in Los Angeles, CA, November 8-9, 2012. Ms. Miller will address "Outlook for Compensation".
Ms. Miller serves on the boards of Umpqua Bank, University of Pacific, California Chamber of Commerce, and the Northern California Chapter Board of the National Association of Corporate Directors (NACD).
The 7th Annual USC Corporate Governance Summit brings together thought leaders from industry and academia across the United States. USC's program teams with Resources Global Professionals, Union Bank, Bingham McCutchen, O'Melveny & Myers, Pearl Meyer & Partners, Aon Risk Solutions, Cappello Capital Corp., Cornerstone Research, and Latham & Watkins.
The Summit will present insight and commentary from corporate governance practitioners, and experts from the USC Marshall School of Business, USC Gould School of Law and the USC Leventhal School of Accounting, along with a wide range of speakers and panelists with hands-on experience.
For registration and additional information visit http://www.uscsummit.com
About Wilcox Miller & Nelson
Wilcox Miller & Nelson, the Sacramento office of Career Partners International, is a retained executive and board search, leadership development and career transition firm, founded in 1979.
About Career Partners International
Established in 1987, Career Partners International is one of the world's largest and most successful global providers of talent management solutions. Organizations of all sizes and industries turn to Career Partners International to successfully assess, engage, develop and transition talent using the expertise of over 1600 highly experienced professionals in the areas of assessment, executive coaching, leadership development and outplacement. With more than 200 offices in over 40 countries around the world, Career Partners International assures that its clients have local experts in talent development, career management, executive coaching, outplacement and career transition services. Additional information can be found by visiting cpiworld.com.
###
Contacts:
Diane D. Miller, President and CEO, Wilcox Miller & Nelson, 916.977.3700, dmiller (at) wilcoxcareer (dot) com
Kim Mills, VP, Career Partners International, 919.419.8296, kim.mills (at) cpiworld (dot) com