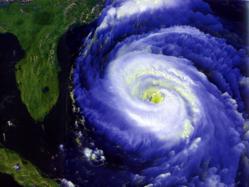 Destin, FL (PRWEB) October 28, 2012
Disaster Relief Supply is a national e-commerce business that specializes in emergency preparedness products. During recent hurricanes like Isaac, Disaster Relief Supply served both the online and local community by selling necessary products such as generators, MRE's, flashlights, and water filters, and never raising their low prices. With Sandy presenting the possibility of another "storm of the century", Disaster Relief Supply is on alert and ready to ship to the Northeast United States.
During the intense preparations for Isaac, Disaster Relief Supply provided generators, sandbags, emergency food and more via 2 day and overnight shipping to residents along the Gulf Coast. Disaster Relief Supply uses Federal Express as its main shipping carrier, and during times of emergency, Federal Express is known to operate effectively and efficiently. A combination of the drive of Disaster Relief Supply employees and Fedex efficiency with quick shipping options makes buying from disasterreliefsupply.com a top choice for New England residents preparing for Hurricane Sandy.
No one is quite sure yet what Hurricane Sandy will bring, but Disaster Relief Supply encourages all residents to be prepared for this "Frankenstorm".