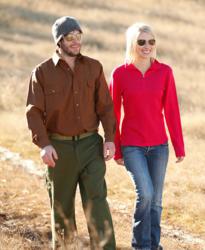 I received the order, and totally love the stuff!
Trout Lake, WA (PRWEB) October 30, 2012
Woop!Wear is the world's first outdoor clothing brand to focus on Alpaca fiber. Recently, the company launched its Winter 2012 collection of base layers and outerwear made from Alpaca fiber.
Alpaca is a unique natural fiber, prized for its many excellent qualities. The fiber is collected from the Alpaca, a domesticated camelid species native to South America. Alpaca fiber strands are hollow. This confers on it a high thermal capacity. The fiber also offers greater insulation compared to traditional wool based clothing. Because of these properties, the fiber quickly warms up and stays insulated for a longer time.
Alpaca fiber is soft, conferring extra comfort on the wearer. Its long fibers make it pilling resistant (the formation of little entanglements on the surface of the clothing that make it unsightly). In addition, the fiber's high durability ensures that clothing made from it lasts for a long time.
Alpaca wool's wicking (transfer of moisture) property is one of the best among natural fibers. Making alpaca an optimum choice when choosing base layers or other activewear, as it will keep the user dry and comfortable.
Clothing made from Alpaca Fiber is luxurious and warm. Woop!Wear uses the finest alpaca fiber available, "baby alpaca", which refers not to the age of the alpaca, but the fineness of the fiber. The fiber insulates the body from warm and cold equally well, offering all season clothing.
Woop!Wear specializes in Alpaca based clothing for the outdoors. People who enjoy the outdoors and need functional clothing they can feel good about, can find what they need at http://www.woopwear.com.