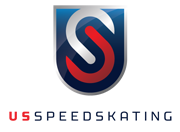 (PRWEB) October 28, 2012
For the second straight weekend in a row, J.R. Celski won a World Cup medal, this time a silver in the men's 1500m, at the Samsung ISU Short Track World Cup in Montreal, Canada. The silver today brings his season World Cup medal haul to three, having won a bronze and gold (along with setting a stunning World Record) in Calgary last weekend.
"It was a good race. I saw a lot of opportunities I was able to take," said Celski. "The last one I didn't take in time so I wound up taking the silver. Overall it was a good race and I'm excited with the outcome."
The other day's highlight was the men's performance in the 5000m semifinals. Finishing second in their heat with a time of 6:53.689, the men advance to tomorrow's finals.
"I'm happy that the men's relay made it into the final. We skated a good race," said Celski, who skated the relay along with Chris Creveling, Travis Jayner and John-Henry Krueger.
"Obviously, I'm very happy with J.R.'s performance today. He skated a great final; a very tactical race and just came up a little short at the end, but still a silver medal and a really great performance," said Stephen Gough, interim Head Coach. "The other highlight for the day is the men's relay. They skated a great race. Our guys are really pumped up and looking forward to a good final tomorrow against Korea, Great Britain and China."
Gough also commented on the rest of Team USA's performance today. "As for the rest of the team, we had some good skating in the morning with two of the ladies advancing from the repechage. In the afternoon, we had some up's and down's. It's a pretty competitive field and we came up a little short."
"All-in-all a pretty good day. Anytime you can come away with a medal from these things you have to be happy," said Gough.
Tomorrow's events include the men's and ladies 500m and 1000m and the men's and ladies relay finals. Repechage rounds get underway tomorrow at 9:10 am EST and racing begins at 1:30 pm EST.
You can follow all the action live on the ISU Skating Channel (http://livemanager.eurovision.edgesuite.net/isu/site/index.html) or on CBC Sports (http://www.cbc.ca/sports/).
For updates throughout the final day of competition tomorrow, visit our Facebook page (facebook.com/usspeedskating) or Twitter (twitter.com/usspeedskating.com). Real-time results are also available at http://shorttrack.sportresult.com/.
For today's complete results, visit http://shorttrack.sportresult.com/.