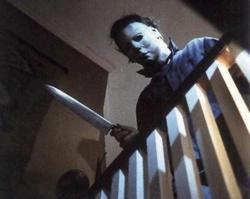 A top list of scary Halloween date movies is best presented as a bloody-aproned, knife-wielding baker's dozen.
San Diego, CA (PRWEB) October 29, 2012
iDreamofU's dating blog, Dream Buzz, offers dating insights to help singles find the person of their dreams. Now that Halloween is almost here, Dream Buzz offers iDreamofU (IDOU) visitors and members a bloody-aproned, knife-wielding baker's dozen of movie critic Danny Minton's favorite Halloween films.
IDOU site visitors will enjoy the blog "My Top 13 Scary Date Movies." How about snuggling up with a date to classics like Halloween or The Shining? Want something from this decade? Check out 28 Days Later or Paranormal Activity for the need to grab hands, or other body parts, with your favorite Halloween date. Visit Dream Buzz on the IDOU site to see which other movies made Danny Minton's all-time thirteen Halloween favorites.
About IDOU
IDOU is a new entrant into the free online dating market; a market that is estimated to be in excess of $1 billion. The core differentiating factor between IDOU and all other dating sites is that an IDOU site member builds a visual version of the person he or she would like to meet by selecting an ethnicity, a preferred facial structure along with eye, nose, mouth and hair shapes. Since visual attributes are only part of a member's created profile, responses to the more standard demographic and relationship questions also play a significant role in the matching algorithm.
There is also a non-dating component to the site. Anyone visiting the site can create a person's image just to experience the site.
Launched in April, 2012, IDOU provides an innovative, game-like, and first-in class approach to online social dating for 18-50 year olds in the United States. All services on IDOU are currently free. IDOU will focus on the use of its website and mobile application, as well as other planned applications, to create an online and social dating market niche.
About Danny Minton
Danny is the film critic for the Houston area newspaper The Ticket, which is part of the Houston Community Newspapers. He is also an active member of the Broadcast Film Critics Association and co-founder of the Houston Critics Society. His reviews have been quoted on many talk shows including The Daily Show and Jay Leno. Danny is also a contributor for http://www.rottentomatoes.com as well his own blog http://www.crunchonthis.com.