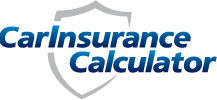 It is hard to speak about having the freedom to choose a carrier if consumers are financially punished for the mere fact of switching or shopping for a better deal
New York (PRWEB) October 29, 2012
On September the 13th 2012 a spokesperson of Consumerwatchdog, a Californian consumer advocacy group commented on heavy comparisons used in their struggle against the overhaul of a Californian auto insurance law. More precisely, Jamie Court drew the conclusion that the ad campaign http://www.consumerwatchdog.org/story/consumer-watchdog-slams-calif-prop-33-campaign-over-libya-tragedy [supporting __title__ ] the new draft of the law would be "spitting in the eyes of foreign service officers and other heroes" following with the Libya tragedy (used by proponents in this very ad campaign) as explicit example of how the law could disadvantage military staff (cf. sources above). Proponents of the law of course stress that Prop 33 enjoys the "support of the military from day one". Since then, the campaign on both sides has been continued in heated discussions across national media.
"Giving examples is always a good method of explaining the impact of a law to be introduced", tells Steven, project manager at CarInsuranceCalculator.info, "However, our team thinks it is most beneficial now to take a step back and to have actually a look on what the draft actually states and to assess the pros and cons".
On this occasion, CarInsuranceCalculator.info provides a new guide to proposition 33 on their website at: http://www.carinsurancecalculator.info/1063/splitting-hairs-or-spitting-in-the-eyes-prop-33-fight-continues-all-you-should-know-about-proposition-33/ also accessible using the short link: http://bit.ly/TofQSg
The guide provides a fact sheet, essential pros and cons to Prop 33 and a complete history of the law and the controversy surrounding it.
Proposition 33, or Prop 33, is aimed at tackling the unresolved problem regarding uninsured drivers, which may account for up to 15% of all California drivers. To reward drivers which continuously purchase at least the insurance limits required by law Prop 33 will allow them to switch insurance companies and to maintain their existing discounts they enjoyed with the previous carrier. Currently, California drivers will lose their existing discounts when switching their carrier.
"It is hard to speak about having the freedom to choose a carrier if consumers are financially punished for the mere fact of switching or shopping for a better deal", continues Steve, "nevertheless, there are legitimate doubts that the law can really provide the incentive for uninsured motorists to purchase insurance, if premiums for this very segment will rise."
About CarInsuranceCalculator.info
CarInsuranceCalculator.info provides an extensive guide to auto insurance for consumers in the entire US. A weekly blog provides timely news and comments on current developments in the car insurance industry. Moreover, a free car insurance estimator application allows consumer to compare up to eight quotes in a single go by partnering with a major technology provider from the US.
Founded in early 2012 by new media publishing professionals CarInsuranceCalculator.info assembled a team of licensed auto insurance expert writers and car professionals. The team prides itself to provide free and unbiased information and received already a vast recognition in the specialty blogosphere, social media and news scene, as well as continuously positive consumer feedback.