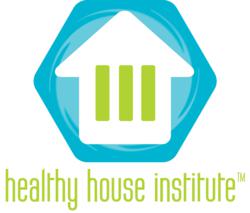 a variety of health related organizations and individuals should exhibit, attend, and participate at the NEHA AEC - the premier event for environmental health training, education, networking and advancement - Allen Rathey, The Healthy House Institute
Boise ID (PRWEB) October 30, 2012
The Healthy House Institute (HHI) http://www.HealthyHouseInstitute.com has announced its support of the Denver, Colorado-based National Environmental Health Association's (NEHA's) 2013 Annual Educational Conference (AEC) & Exhibition, July 9-11, 2013, in Washington, DC. NEHA's AEC is the most comprehensive annual training and education event for environmental health professionals, representing an opportunity for environmental health professionals to meet face-to-face with over 1,000 of their peers, and access products, services, information, and expertise to help them carry out their responsibilities more effectively in a changing world.
"We believe a variety of health related organizations and individuals should exhibit, attend, and participate at the NEHA AEC - the premier event for environmental health training, education, networking and advancement - and have made a commitment to share information about the event with our partner and media contacts," said Allen P. Rathey, President, The Healthy House Institute.
"NEHA is pleased to have the support of the significant information resource represented by The Healthy House Institute for our Annual Educational Conference & Exhibition," said Nelson Fabian, Executive Director and CEO, National Environmental Health Association. "We expect next year's event to be the best ever, and anticipate a robust turnout."
For more information, visit http://www.neha2013aec.org
About The Healthy House Institute (HHI)
The Healthy House Institute (HHI) http://www.HealthyHouseInstitute.com provides consumers information to make their homes healthier. HHI strives to be the most comprehensive educational resource available for creating healthier homes.
About the National Environmental Health Association (NEHA)
The National Environmental Health Association is a professional society for environmental health practitioners. NEHA's 4,500+ members practice their profession in the public and private sectors as well as in academia and the uniformed services, with a majority being employed by state and local county health departments. NEHA's Journal of Environmental Health has subscribers in over 40 countries around the world. Because it encompasses the entire environmental health profession, this single organization effectively serves as the forum for discussion of, and can address the broad spectrum of, environmental health issues.