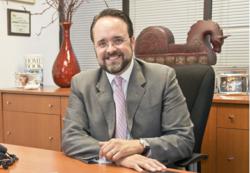 Jade Residences & The Carbonell at Brickell Key are a reflection of Miami's vibrant real estate market.
Miami, FL (PRWEB) October 30, 2012
Two properties that our experts have pinpointed, and that are worth a closer look, are:
-Jade Residences. The building was built in 2004, sold in 2006-07 at $790 per sq .ft. and currently, units are closing around $640 per sq. ft. The property is already in the price range of what buyers paid on similar properties in 2006.
-Carbonell at Brickell Bay. It was built in 2005, units sold in 2006-07 at around $580-$620 per sq. ft. Now, units are closing in the range of $570-$590 per sq. ft.
"The 2020 $10 Billion Mile" effect: Any property close to this location (20 blocks of developments along Biscayne Boulevard to be completed by 2020) will increase its value exponentially. Among the many projects included in this future development are: Port of Miami Tunnel, Miami World Center, museums, parks, cultural centers, and entertainment complexes, beautification of the area, hotels and retail stores. It will feature two mega projects, BrickellCentre, a nearly $700M urban shopping and mixed-use development spreading over 9.1 acres just west of Brickell Avenue and the South Miami River. Also Resorts World Miami, a 13.9 acres development for Downtown Miami, at 10M sq. ft. with an estimated cost of $13.1billion., which is considered one of the largest developments in the history of Florida.
Without a doubt, being close to the "Mile" will be a strong contributing factor in the appreciation of any surrounding property, but we also have to consider the property on it's own merits, and that should be the deciding factor in determining the value of the property.
"Jade Residences is a luxury condominium on Biscayne Bay, one of Miami's hottest locations! The building consists of 341 residences, 48-stories high, which soars 500 ft. into the Miami skyline," says Emilio Cardenal Broker/Executive President of Interinvestments Realty. "Jade has an ultra modern design, with a minimalist décor, high-end amenities, and state-of-the-art security and services for its residents!"
"Best of all, the development offers eight unique floor-plans ranging in size from 895 sq. ft. to 6,487 sq. ft. The building also features a collection of luxury penthouses with 9-ft ceilings, and bay loft style units, which have 18-foot ceilings and stunning water views." concludes Emilio Cardenal.
"Carbonell is the one of the best buildings in the Brickell area," says Javier Cardenal, Broker/Commercial Department Director of Interinvestments Realty. "It's a boutique building in Brickell Key that is surpassed by no other building. As far as services for its residents, from the moment you enter Clayton Island the atmosphere is different from Brickell and Downtown. Brickell Key prides itself on making their residents and their children, feel protected and welcomed. But if you are a resident of Carbonell you really live a charmed life!"
"The personal attention is just unparalleled compared to other buildings. From the moment you arrive at the Carbonell you will know you are somewhere special," continues Javier Cardenal. "Top-notch security for their residents, and your guests will be treated to cold water bottles and warm towels."
"The doorman opens the door for you as you are welcomed into the lobby, which is impeccably maintained. The concierge will assist you in every way and will make sure all your needs are met," adds Javier Cardenal. "These are the little details that make a big difference."
"These reasons may be why the building's prices fetch some of the highest per square foot and also why people who know the difference look to make Carbonell their home," concludes Javier Cardenal.
If you want to know more about the Carbonell and Jade, which units are now available for sale or if you want to schedule an appointment to visit the buildings, please contact our offices at the telephone number and email address that appears in the contact information box next to our communication.