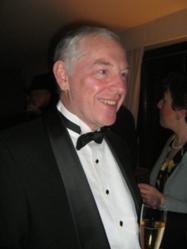 there is approximately 306,867 ounces of gold available to mine
London, UK (PRWEB) October 30, 2012
Late Friday afternoon, Wayne Stanley of Global Strategy Connections Ltd agreed to work with The Dos Amigos Mine Operating Company, LLC. to market memberships in their gold mine.
Over the last twenty years, this gold mine has been producing on average two (2) ounces of gold per hour, while processing 27 cubic yards of material per hour.
The current owner processes around five thousand (5,000) cubic yards of material per season and recovers an average of between 250 troy ounces to 360 troy ounces of gold per season. With new owners state this figure should be able to be quadrupled into an average minimum of between 1,000 and 1,440 ounces of gold worth $1,600,000 to $2,400,000 with gold prices at $1,600.00 per ounce.
The prospective owners estimate, based on dill hole surveys, there is approximately 306,867 ounces of gold available to mine.
Global Strategy Connections believes this is an opportunity for people with no knowledge of gold mining to own a piece of a producing gold mine.
The prospective new owners are selling 1,000 LLC Memberships for $1,000.00 each and putting a minimum Subscription one (1) at five (5) memberships. Meaning one can make a minimum $5,000.00 investment and own one subscription.
Individuals, organizations or companies interested in more information are encouraged to contact Global Strategy Connections Ltd for more information.
Interested parties are welcome to send eMails to Global Strategy Connections Ltd anytime and information will be forwarded to them after November 8th, 2012.