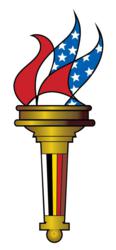 "For those who believe this election is going to change anything, we have one bucket of steam and another of striped paint to sell you."
Galena, IL (PRWEB) October 29, 2012
The Super Pac for all Americans, Elect A New Congress, announced today that out of over $2,000,000,000 thrown away on this elections cycle, Elect A New Congress, which supports only congressional candidates that have committed themselves to the restoration of Liberty, did not receive a one million dollar donation from anyone.
"No one has tried to buy Liberty this year, and I'm not sure anyone knows it still exists. It's true and absolutely amazing," exclaimed Elect A New Congress Super Pac Wm W. Fawell "Out of all this money flying around chasing candidates that will perpetuate the lie of the status quo, no major donor has stepped forward in support of Liberty.
"For those who believe this election is going to change anything, we have one bucket of steam and another of striped paint to sell you."
Elect A New Congress, self labeled as the Super Pac for All Americans, has established a Petition, which if embraced by the members of Congress, would restore the governance of the United States back to the Liberty and freedom first envisioned by America's Founding Fathers.
"Right now, no candidate has signed on to our Petition, which carries the definition of Liberty into the action of Congress," studied Fawell. "Consequently, we have no candidate for our Elect 50/468 program other than "None of the Above", who, according to the polls we've seen is a very popular candidate in America today."
"Obviously, our biggest problem is the education and awareness of Liberty. America has gone so long without Liberty, no one understands the impact that Liberty would have upon the Federal governments spending and Wall Streets crooked financial business; while at the same time, Liberty would restore justice and create a stable environment for new jobs and real wealth creation for all Americans," said Fawell.
"Of course, if anyone would like to donate to the election of Liberty, it would make our mascot Happy, very happy, and he would probably wag his tail again," Fawell touched. "Happy would like to see us get a little more aggressive in our fundraising and is perplexed that Liberty itself does not suffice."
"You see, Liberty is an orphan right now, and we're poorer than a church mouse. But then," Fawell closed, "we have Liberty, so we are very rich in spirit. Still, we would like to be able to share its wealth with all Americans."
Serfs Up America!
# # #