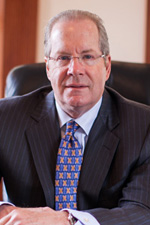 We are very confident, so what may seem like a risk to others is business as usual to us
Boston, Massachusetts (PRWEB) October 30, 2012
Kiley Law Group, LLC has developed a reputation for providing top-notch legal services to Massachusetts accident victims. Now they are putting their money where their mouth is. With over 30 years of experience and a team of highly-trained professionals, the Boston attorneys have put themselves in the hot seat that they normally reserve for defending attorneys.
Thomas Kiley, Sr. has been helping the injured since the inception of his practice and felt that his "No Win, No Fee Promise" would give clients the assurance that they need to concentrate on their treatment, rather than their financial recovery.
"Not only do we offer free thorough consultations, but at Kiley Law Group, we stand by our claim of a winning tradition. If we agree to take your case, we believe we can win. We believe so strongly, that if we don't, you won't owe us a penny," says Attorney Kiley.
Mr. Kiley's promise may be overlooked by some, but to many, a promise of this magnitude may be enough to pursue a personal injury or defective product claim.
According to the National Center for Health Statistics, more than 31 million injuries occur throughout the United States on a yearly basis that require a doctor's care, nearly two million people suffer injuries that necessitate some form of hospitalization, and more than 160,000 people succumb to their injuries.
The Legal Finance Journal* reported that when personal injury lawsuits proceeded to trial, plaintiffs won nearly 50% of the time. In regards to tort trials stemming from auto accidents, plaintiffs won 61% of the time, compared to 50% of intentional tort trials, 39% of premises liability trials, 38% of product liability trials, and only 19% of medical malpractice trials.
Thomas Kiley, Sr. and his associates assist victims of general personal injuries which include product liability, car accidents, slip and fall, and medical malpractice lawsuits. Tom Kiley is unfazed by the potential financial burden associated with his promise.
"Personal injury victims need someone to go out on a limb for them and put their name on the line. We have been blessed to have achieved a tremendous amount of success and we feel that it is time for us to create more benefits for people looking to obtain compensation for their injuries. We are very confident, so what may seem like a risk to others is business as usual to us," says Mr. Kiley.
About Kiley Law Group, LLC
Kiley Law Group is a personal injury law firm based in Boston, Massachusetts. Their team of legal professionals provide free initial consultations and evaluations to all victims of car accidents, slip and falls, defective products, motorcycle accidents, and medical malpractice.
For more information, call 888-208-1695, or visit http://www.tomkileylaw.com.
Attribution* - legalfinancejournal.com/personal-injury-lawsuits-in-the-u-s-a-brief-look/