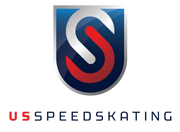 (PRWEB) October 28, 2012
As racing in Montreal came to a close today, the men's relay team capped off the weekend with a bang, winning the bronze medal with a time of 6:48.577. At the Samsung ISU Short Track World Cup, J.R. Celski, Travis Jayner, John-Henry Krueger and Chris Creveling took to the ice in the last race of the competition to bring home a medal for Team USA.
In all, Team USA leaves Montreal with two medals, a silver for J.R. Celski in the men's 1500m and the men's team bronze. The bronze is the first World Cup medal for Chris Creveling in only his second-ever World Cup.
The Short Track team heads back to the U.S. for a few days of rest then it's back to practice to get ready for World Cup 3 in Nagoya, Japan, scheduled for November 30th-December 2nd.
Next weekend, the Long Track athletes take the ice for the U.S. Single Distance Championships / World Cup Qualifiers. Racing begins on Friday at the Pettit National Ice Center on Friday, November 2nd at 9:00 am, and goes through Sunday, November 4th. Day one of competition will feature the men's and ladies 500m (1), the ladies 3000m and the men's 5000m.
"The Long Track skaters are priming up for the U.S. Single Distance Championships and using it as the final preparation for the Fall World Cups starting off in Europe," said Ryan Shimabukuro, National Long Track Sprint Head Coach. " The ice at the Pettit is really good and we'll see some fierce competition every day."
The first Essent ISU Long Track World Cup of the season is in Heerenveen, Netherlands, November 16-18
For complete results from today's Short Track World Cup, visit http://shorttrack.sportresult.com/.
To follow the U.S. Speedskating team through the season, visit our Facebook page (facebook.com/usspeedskating) or Twitter (twitter.com/usspeedskating.com).