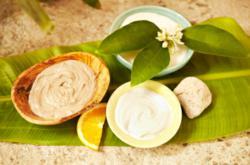 San Francisco, CA (PRWEB) October 30, 2012
Zion Health, an industry leader in organic clay minerals body care products, announced today their natural clay skin remedies line; Adama Minerals, will now be available at Community Co-op Health food store located at 589 E. Albany Street in Little Falls, New York. Zion Health products contain a high quality, nutrient rich magnetic clay called Calcium Montmorillonite or Kanwa. Calcium Montmorillonite is well known by homeopathic doctors to heal rashes, dry skin and absorb toxins. Zion's full line of Healing Clay body care products include anti-aging creams, toothpaste, bath minerals, anti-dandruff shampoo and whole body detox products.
Throughout history, clay medicine has been widely used to treat a variety of internal ailments and skin disorders. Aboriginal medicine men used special types of clay to draw toxins from the body, and Native Americans used clay to prevent the spread of infection and stimulate healing. With its highly adsorbent nature, Kanwa clay has the distinct ability to magnetically bind fine-grained particles and remove toxins.
The Community Co-op opened its doors in 1975 and offers families healthy, all-natural groceries at affordable prices. The Community Co-op is open to the public and carries everything from special diet foods to natural health and beauty items.
Zion Health provides consumers with the purest, natural products that are both safe for consumers and the environment. All Zion products are free of parabens, aluminum, and are formulated using certified organic ingredients whenever possible. To become a Zion Health retailer or for more information on Zion Health products, go to: http://www.zionhealth.net.
###
For more information, image requests or press samples, please contact:
Zion Health Inc.
Mysla Pechardo
650-877-7330 x251