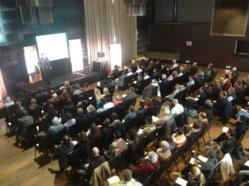 People who are in negative equity have an option to get out of that situation. Negative equity is a serious problem, but it isn't unsolvable.
(PRWEB) October 29, 2012
The latest report from JP Morgan shows more than 35 per cent of homebuyers are facing negative equity. Those who are with negative equity, however, are expected to remain in that situation for up to six years. Despite these reports, however, property innovator, Rick Otton, believes otherwise.
"People who are in negative equity have an option to get out of that situation. Negative equity is a serious problem, but it isn't unsolvable," Otton explained.
Solving the Unsolvable
According to Mr. Otton, to solve negative equity problems, there has to be a change of process. "You can't solve today's new problems with yesterday's old processes," Otton added.
Since 2001, Otton has been actively teaching Aussies his creative property investment strategies, helping thousands of individuals get out of their property problems including negative equity and create wealth from real estate. "Aside from creating wealth, these strategies are more focused on helping other people by solving their problems," Otton said.
This is what W. Revell found most rewarding in using Rick Otton's creative real estate strategies. He recently put a transaction together for a group of sellers who were a bit troubled by making their mortgage repayments as they owe more than what the house was worth. He got in buyers who were very happy with the opportunity to own their own home.
"The house sold for $305,000, which was more than enough to cover the sellers' loans. I made $20,000 in that transaction alone but it was really the happiness of the buyers and sellers that paid for all my efforts," Revell explained.
Otton in Brisbane
Rick Otton is coming to Brisbane this year for his series of one-day training seminars where he will share his creative real estate strategies and show people how to use them in solving real house problems.
"This seminar is a full 8-hour training event where we will talk about property investment strategies on real houses and people will see real figures and real situations. By the end of the event, people will see faster, quicker, and more efficient ways of getting around negative equity," Mr. Otton explained.
Visit http://www.howtobuyahouseforadollar.com/register now to learn more about Rick's upcoming event in Brisbane. You might want to consider reserving your free seats now as there are limited free seats remaining!
Rick Otton has spent decades making money by snapping up inexpensive real estate and putting it to work building wealth. Now, he's teaching other Aussies how to do the same.
Otton is the founder and CEO of We Buy Houses, which operates in the U.S., U.K., Australia and New Zealand putting his strategies to work every day.
Otton got his start in alternative real estate investment in 1991 and within a year acquired 76 properties. In years after, Otton made a fortune using his low-risk, high-reward strategies to inexpensively acquire real estate.
Now, Otton wants to share the wealth by sharing the wisdom, teaching Aussies how to buy and sell real estate without cutting banks and other middlemen in on the deal.
Otton has been featured in a variety of television programs and magazines, including Today Tonight, A Current Affair, Australian Property Investor and more.
You can learn more about Otton and how to invest in residential real estate without using banks at http://www.rickotton.com.