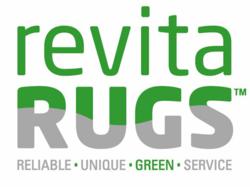 New York, NY (PRWEB) October 30, 2012
RevitaRUGS, the premier Oriental and high end designer rug cleaner will be exclusively participating in the "Meet The Designers" hosted by the Monacelli Press, celebrating New York's Biggest stars and their books. Design authors include Penny Drue Baird, Eric Cohler, Heiberg Cummings, Thomas Jayne, David Kleinberg, Amy Lau, Richard Mishaan, Juan Montoya, Alix Perrachon, Campion Platt, Matthew Smythe, Vicente Wolf and more. For the fifth consecutive year, breast cancer survivors and advocates have bonded together to create a Holiday-themed Designer Show House benefiting The Breast Cancer Research Foundation, which was founded by Evelyn Lauder in 1993.
RevitaRUGS started in Italy, where handmade rugs were the staple of every stylish home. In order to preserve the fine quality of these rugs and insure the health and safety of their owners, the company's founder Mr. Zarei developed a new way to care for antique rugs. Utilizing an innovative technology that restores life and vitality to rugs with ultra-purified soft water and pure organic additives, Zarei's method even handles the most delicate silk, viscose, Persian, and Orientals with ease. RevitaRUGS not only cleans but also revitalizes/restores rugs, purging them of dirt, bacteria, dust mites, allergens, stains, odors and chemicals, and removes the toxic residue left by previous rug cleaners.
Hamid Zarei, the founder and owner of RevitaRUGS, and Azita Goldman, VP Business Development, are enthusiastic about bringing this knowledge and expertise to the New York designers and consumers. "Supporting Breast Cancer Research is personally important to me and it is second nature. Our company is an advocate to raise awareness for a healthier environment within our living spaces. We're eager to introduce Revita to the interior designers and architects who will be there," Azita Goldman commented.
More information about RevitaRUGS could be found at http://revitarugs.com
About RevitaRUGS
RevitaRUGS' roots started in Italy, where fine, handmade rugs are a part of every stylish home. Our founder developed a new way to care for the most delicate antique, silk, Persian, and Oriental rugs, starting with one key ingredient: pure, clean water. Not only were rugs reinvigorated, the process he pioneered protected the air quality and health of the entire home. Today, we're proud to bring Europe's most celebrated way to keep rugs beautiful to your neighborhood.