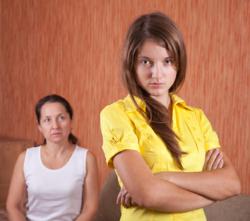 (PRWEB) October 30, 2012
The age old question of which sex is harder to raise has been answered by a recent Tellwut online survey. Almost 850 people voted on the survey with 38% believing girls are the harder sex to raise while only 17% think boys are harder to parent. 31% believed it was a draw between the two sexes. Tellwut survey members commented that girls are harder to raise because they lie more easily and are generally more devious than boys, while other members pointed out that boys can be messier.
There are a number of factors to consider when it comes to assessing which gender is the most difficult to raise, including discipline, physical safety and communication. Paula Spencer in Parenting Magazine looked at the different aspects of raising boys and girls while talking to multiple experts. The article found that in most cases, boys are the harder ones to raise. When it comes to discipline, boys are more difficult to control because girls respond better to speech discipline like warnings while boys require the more arduous discipline strategy of time outs and having things taken away. With physical safety, boys seem to be the harder sex to manage as boys are more aggressive and prone to taking risks. More boys than girls get into physical altercations and are more likely to try risky physical stunts. Communication is a tie as it is more difficult to communicate with boys in the early years because they don't connect feelings and words. At around age 8, girls become the harder sex to communicate with as they create drama when they try to dissect what someone meant by a certain comment or the tone that was used. When it comes to self esteem, girls are more difficult as they are bombarded with unnatural body images in magazines, television and movies. And finally, when it comes to parenting children through school, it's harder to manage boys as they are not as mature as girls.
So with the arguments appearing to tilt towards boys being more difficult, why do Tellwuters feel that girls are more difficult? The clue may lie in the question; what age is the most difficult to deal with? The overwhelming majority, at 47%, believe that teenagers are the most difficult with the toddler age being second place at 15%. Once children hit their pubescent teen years, they start to sneak around, think they know it all and increasingly push the envelope. It's the teen years where girls become more difficult from a communication and self esteem standpoint. Parents tend to forget the difficulties of the earlier years and many are apt to be more over protective of daughters than sons. It's for these reasons that girls get the vote as more difficult to raise. Understanding what makes our children tick can help us be better coaches; easing the difficulties in raising our children and smoothing their transition into adulthood.
Tellwut is an online survey company providing a unique mix of business survey tools, private voter panels and open opinion poll forums. Tellwut's open forum provides voters the opportunity to vote on, or post surveys, offering online users a unique combination of survey tools and a rewards program, coupled with a social network element that will facilitate dialogue, argument and conversation across an infinite number of subjects. Tellwut's business application allows organizations, researchers and students to send their own private online surveys or canvass privately the Tellwut panel. Free survey trial packages are available.