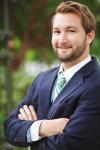 Although prices might be increasing a little it's still a great time to buy a home. Sellers will have a great opportunity to sell a home for top dollar since the market has shifted to a seller's market
Ladera Ranch, CA (PRWEB) October 28, 2012
The Ladera Ranch Real Estate 2013 Market Forecast has just been released by local Ladera Ranch Realtor Scott Bingham of Beach Cities Real Estate. Scott shares what can we expect from the Ladera Ranch Real Estate market in 2013.
"The last 12 months has been a very different time for real estate in Ladera Ranch than what we've seen the last few years. In 2012 we've seen the inventory of home evaporate to less than a months supply as the current buying pace. Home prices have started to bounce back from the low point, up around 7% on the year. Buyer demands has increased because of super low interest rates (currently around 3.30%) and pent up demand" according to Bingham.
So what can we expect from the Ladera Ranch Real Estate market in the New Year 2013? Scott believes that once the holidays and elections are over a flood of homes will be hitting the market in Ladera Ranch around mid-January. "This will hopefully bring the home inventory up to at lease 1.2 – 2.0 months of supply. Right now home inventory is only around 17-20 days" according to Bingham. The good news is that interest rates should stay relatively low for at least the first quarter, hopefully below 3.75%.
Overall, in 2013 the housing market to continue the rebound that began in 2012. Expect home prices to increase at least another 5-7% for the year as well as the amount of homes sold to be up. The rate of foreclosures and short sales will continue to drop as equity increases. "Although prices might be increasing a little it's still a great time to buy a home. Sellers will have a great opportunity to sell a home for top dollar since the market has shifted to a seller's market" according to Bingham.
About Scott Bingham: Scott dedicates himself to knowing the real estate market in Ladera Ranch. Home buyers looking for a high quality of life and considering Ladera Ranch should contact Scott at 949-412-3515 or visit http://www.laderaranchrealestate.com today.