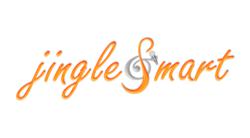 "I don't think Pro Studios will ever disappear, they have a specific market to cater, I just believe that home studios have opened an entire new market and that is where we want to be" Carl Michael Bleif, Co-founder Jinglesmart
New York, NY (PRWEB) October 29, 2012
As software and hardware producers within the recording industry are offering easy access to high quality products and services, freelance jingle writers, musicians, producers, and many other types of recording artists, have been turning the page regarding the use of Pro Studios to get their projects done. With the increased use of home studios, new markets and opportunities are emerging for this independent musicians and artists. It is just a matter of learning how to identify them and reach them.
The result of such increase in the number of home studios for recording projects such as jingles, radio spots, etc, has brought lower production costs, faster delivery times and thus, has opened the door for small businesses that otherwise would have not been able think about getting their own jingle written specifically for them.
To make it even easier for jingle talents and musicians to approach this enormous potential market that is represented by small businesses across America, companies such as Jinglesmart are aiming their efforts to help music talents find their way is this industry, helping them take advantage of the home studios and their professional abilities.
Carl Michael Bleif, Co-founder of Jinglesmart said: "There are a lot of talented professionals out there, that are very good at what they do, that have high quality home studios but that simply don't know how to promote themselves. I don't think Pro Studios will ever disappear, they have a specific market to cater, I just believe that home studios have opened an entire new market and that is where we want to be".
Jinglesmart is a new online marketplace designed to help jingle writers, jingle producers and freelance musicians in general to get in touch with companies, agencies or individuals in need of commercial jingles, music services or any music project. This new service will allow freelance professionals to reach a larger audience of potential clients, as it is all web based. Even the full service can be completed online, avoiding travel and accommodation expenses, among others, which is a plus for businesses everywhere.
Please visit http://www.jinglesmart.com or contact us for further information.