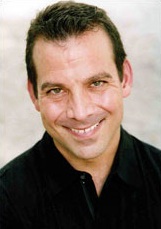 Business owners that want to learn how to run their businesses more efficiently so they can save time and increase profits should get their copy of this free report.
Scottsdale, AZ (PRWEB) October 30, 2012
Profit Hacks creators Rick Schefren, Founder and CEO of Strategic Profits, and Preneurcast's Pete Williams, have released their "Profit Prophesy" report revealing the biggest threat to business owners in six years.
Schefren's earlier report, "The Internet Marketing Manifesto" has been downloaded over one million times by those interested in running their online and offline businesses more strategically.
This is the first report Schefren has released in five years.
The Profit Hacks course is a strategic productivity course designed to help business owners to spend up to 90% less time working in their business while increasing revenues by up to 400% according to Williams.
Schefren's first group of 25 coaching clients increased their revenues by $40 million in just 18 months. Williams is a well known Australian entrepreneur commonly referred to as "Australia's Richard Branson" by the Australian media.
"This free report and the course are perfect for three different types of business owners. The first are the business owners who are either under-qualified or over-qualified for the tasks they are doing. The second are business owners who are going to bed at night knowing they could be doing more to get more customers. The third are business owners who are overwhelmed by the massive volume of tasks required to run a profitable business..." said Ayers of StrategicProfitsFormula.com, who researched and reviewed the course.
The course is culmination of lessons Schefren learned as a strategic coach with revenue exceeding $30 million dollars and the best practices William's developed to allow him to focus on his core-competencies so he could build and run four online and offline businesses.
Those interested in the report should visit the official site here.
For a full Profit Hacks review and for more information, visit http://www.StrategicProfitsFormula.com/profithacks