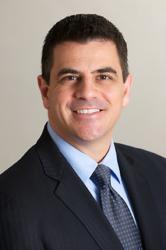 Westchester has a vibrant business community and we want to continue being a part of it.
Yonkers, NY (PRWEB) October 31, 2012
Progressive Computing, Inc., a computer consulting and network installation, design and maintenance firm, is looking forward to moving into new 1,800 sq. ft. office space on 35 East Grassy Sprain Road in Yonkers, NY. The rapidly-growing company has decided to remain in Westchester County in a dedicated effort to continue its commitment and expansion within their community roots.
When asked why they decided to remain in Westchester County, Robert Cioffi, Managing Partner for Progressive Computing, commented, "Westchester has a vibrant business community and we want to continue being a part of it. Although we have a growing footprint in Manhattan, a majority of our clients are here." He also went on to explain that Yonkers, in particular, is a strategic business location for three reasons. First, there is a nexus of roadways enabling PCI employees to reach all points within the county and beyond with relative ease. Second, the proximity to where the majority of staff live is a big benefit for everyone on the team. And, third, the access to shopping, food and other resources provides company employees with plenty of comfort and convenience.
Remaining grounded in Westchester County also means that the company will be able to continue taking advantage of what they feel is a very diverse workforce. Cioffi explained that PCI places a high value on things like culture, education, and different life experiences when evaluating personnel for potential employment, and they have found that Westchester offers plenty of people who come from a variety of backgrounds. With that, Progressive Computing is looking to add at least one more person to the growing team in 2012. "If we remain consistent and continue to grow," Cioffi said, "we anticipate adding an additional one or two more people in 2013."
Because the Progressive Computing staff is on the road visiting clients for the majority of the time (as opposed to clients meeting them in-house), the convenient location and ease of commuting will enhance what Cioffi calls PCI's "OML" or "Operational Maturity Level". The fact that Yonkers is located extremely close to several major arteries means that the PCI team will be able to connect them more efficiently with their clients as well as business in New York City. For their loyal clients, this means that they will realize an incrementally improved experience because the new space will allow the PCI team to work more efficiently, and therefore pass those enhancements on to the clients they are servicing.
Further, although office amenities such as private offices, a kitchen, full-fledged conference room and excellent parking may seem like standard features to most, to PCI it's more than a vast improvement from their previous occupancy that they had quickly overwhelmed due to a recent acquisition and other growth.
The new office will offer PCI plenty of room for stretching their legs and expanding the team, but it was explained that they anticipate the real expansion will come from growing their revenue base from three general directions: a predictable growth rate based purely on referrals, seeking the right opportunities to assimilate other firms into the current business model, and the addition of new product and service lines that complement existing offerings – one of which includes the new operating system from Microsoft and their upcoming tablet. "Although Windows 8 and the upcoming Microsoft Surface Tablet are late players in mobility technology, they certainly will be making a large impact in the market," Cioffi explained.
Progressive Computing has a core philosophy in believing that most "great" companies achieve success through deliberate and continuous improvement, rather than making large splashes, and this is the direction they will continue to follow as they move into their new office space this year, and continue the momentum into 2013. Ugo Chiulli, Managing Partner commented, "We will not be successful by accident or have any tremendous growth spurts (perhaps barring a large acquisition). So, you can expect that our company will continue to be strong, vibrant and consistent not just in 2013, but well beyond that."
Address and contact information for PCI's new office location to be released in the near future. For the time being, contact Progressive Computing, Inc. via the following outlets:
Westchester County
35 East Grassy Sprain Road
Suite 301
Yonkers, NY 10710
Tel: 914.375.3009
Fax: 914.375.2550
http://www.progressivecomputing.com/
New York City
60 East 42nd Street
Suite 1161
New York, NY 10165
Tel: 212.681.1212
Fax: 212.972.4182
About Progressive Computing, Inc.
With offices in Westchester County, NY and Manhattan, Progressive Computing, Inc. is a leader in computer network installation, design and maintenance, offering professional, cost-effective IT services, computer consulting, technical support and computer repair to organizations since 1993, and they will be celebrating their 20th year in business this Feb 2013. They are focused on providing cost-effective, reliable and right-sized solutions. As a Microsoft Small Business Specialist,, the PCI technicians and computer consultants are dedicated to delivering IT solutions that leverage a blend of both proven and cutting-edge technologies. Clients regard them as their "on-demand" information technology department, entrusting that their recommendations, services and products will help them save money, become more efficient, and grow their businesses. Progressive Computing can support any IT outsourcing needs in a variety of ways with services that can be tailored and combined with others to deliver a custom solution to meet clients' exacting needs. These include:
ProManage: An all-inclusive fixed price contract to cover all technology needs.
ProHosting: Enterprise-class datacenter services to the SMB for mission critical applications.
ProAudit: Computer consulting services that scrutinize and appraise the strengths and weaknesses of existing computer networks and systems.
ProBackup: Disaster Recovery service plan subscription that uses a combination of an onsite backup appliance and secure offsite data storage.
General IT Services: Project or incident-based services with no contractual obligation.