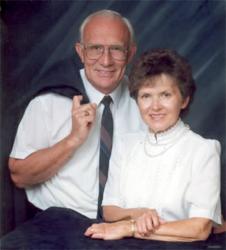 (PRWEB) October 30, 2012
Citing the updated results of its 20-year study of the symptom relief reported by Microdose TherapyTM patients, the Helen Foundation today announced its hormone-replacement treatment proven safe and more effective than prevailing treatments across a spectrum of conditions characterized by inflammation and chronic pain.
The study summarizes the reports of 1,890 patients who received Microdose Therapy while continuing to take previously-prescribed medications. The majority of patients had been diagnosed with fibromyalgia, rheumatoid arthritis, osteoarthritis, polymyalgia, non-specific arthritis, and chronic back pain, but also included in the sample were patients with migraine headache, Parkinson's, Cohn's, lupus, bursitis, carpal tunnel, spinal stenosis, irritable bowel, chronic fatigue syndrome, MS, and ankylosing spondylitis.
"Overall," said Dr. Virgil Stenberg, who directs the ongoing open clinical trial, "nearly 80% of the patients reported an average 75% improvement in relief of pain and other symptoms."
"For Microdose Therapy to average an additional 75% relief atop that being attained by standard treatments for so many inflammatory and auto-immune disorders is ample reason to call it a chronic pain breakthrough," Dr. Stenberg said, "and observing no cases of significant side effects over a 20-year period lays to rest the question of safety and sustainability."
Microdose TherapyTM teaches patients how to use physician-prescribed cortisol tablets only as needed to control long-term, destructive inflammation. When used like insulin for diabetes, patients use so little cortisol that cumulative overdosing side effects are avoided. According to the Helen Foundation website http://helenfoundation.com, the treatment was university developed, subjected to formal clinical trial, and is FDA compliant.
Helen Foundation protocols shared with supervising physicians are informed by a detailed experiential database of diagnostics, dosages and symptom scores for thousands of treatment cases. Stenberg noted that protocols include screening for infections and food allergies because they are prevalent among patients with inflammatory, auto-immune disorders. Helen Foundation nurses and educators directed by an on-site licensed physician work with the patient and his or her supervising, prescribing physician by phone and other means wherever they may be located.
Dr. Stenberg said that Microdose TherapyTM is now proven effective and safe treating fibromyalgia, rheumatoid arthritis, osteoarthritis, arthritis, polymyalgia, neuropathy, and related conditions in the rheumatoid family. He said that a recently completed 24-patient study now in expansion indicates that Microdose TherapyTM can safely be used to complement levodopa treatment for Parkinson's disease, to achieve a dramatic reduction of symptoms.
"Parkinson's disease appears due to that same difficult-to-detect cortisone deficiency associated with the inflammatory disorders we've been treating successfully for years," said Stenberg. "When the missing cortisone is replaced, chronic disease symptoms fall dramatically."
"Our immediate concern is providing for treatment of the inflammatory diseases for which Microdose TherapyTM already has a long and well-proven outcome history," said Dr. Stenberg, "but of course we welcome physician interest in the expanded Parkinson's study."
Dr. Stenberg said that Helen Foundation is happy to work with supervising physicians wherever they may be located on a case-by-case basis, but also wishes to expand the network of collaborating physicians to whom it routinely sends referrals and provides Microdose TherapyTM services. He said there is a need for collaborating physicians in a number of states and many metropolitan as well as rural areas.
Helen Foundation is a non-profit headquartered in Arizona. Dr. Stenberg is the author of two books, Fibromyalgia Solved and Arthritis: A Simple Solution, and numerous scientific and medical journal articles. While a university professor and research scientist, he discovered that inflammation causes the body to make a cortisol pulse in the blood that arrests inflammation. Those with arthritis inflammation can't make a strong enough pulse to stop the inflammation, giving rise to the chronic, long-term, and painfully destructive inflammation characteristic of fibromyalgia, arthritis, and other rheumatic and auto-immune disorders. Dr. Stenberg's treatment became known as Microdose Therapy because patients are taught to take small amounts of cortisol only when needed. A spokesman said that the Helen Foundation database is indispensable to safe, effective and sustainable treatment, and is believed to be the only of its kind for cortisone-hormone replacement therapy anywhere in the world.