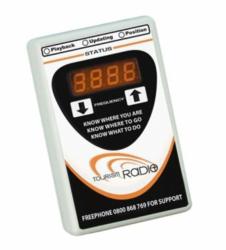 ...a personal tour guide in the form of a radio, which is dead easy to install and is extremely reasonable to hire.
(PRWEB) October 30, 2012
Imagine travelling along in your car, with your own personal tour guide sitting in your vehicle with you, pointing out all the places and things of interest, without your having to resort to trying to read a guide book as you travel or worrying about consulting a map every few kilometres. Well, there now exists exactly that, a personal GPS tour guide in the form of a radio, which is dead easy to install and is extremely reasonable to hire. Whether you are already familiar with the area you are travelling through or have never been there before, this type of service will be a bonus to all. All the local landmarks, scenic highlights, hidden gems and attractions are highlighted as you approach them. You can learn all about the history of each area, the interesting facts, the geography, the unique flora and fauna, Maori influence and culture and so much more.
This type of service will be invaluable to a first time visitor to the country but even for people who know the country well, you will be amazed at how much more information you will glean from your 'personal tour guide'. You will be provided with local knowledge on the best things to see and do, the best places to stay, the best cafes, pubs, restaurants and wineries in each and every region. There is a plethora of amazing facts and information, much of which you possibly have never heard before. This makes travelling around New Zealand totally stress free as you are able to focus on your driving while your informative 'mate' gives you all the general knowledge.
This is a wonderful tool for the overseas traveller arriving in New Zealand. Normally, they would arrive at Auckland airport and pick up their rental car or camper van and then head for the nearest information booth to pick up brochures and maps pertaining to the different part of New Zealand they are heading out for. Sure, this works out fine until you know all about this wonderful new invention of an easy to use personal tour guide. All you need to do is to attach it to a bracket on your window, plug it into the cigarette lighter and tune your radio to the specified channel – it really is as simple as that. The best way to find out where you can hire your Tourism Radio personal tour guide from is to jump on line and research it. Next time you have visitors arriving in New Zealand be sure to recommend it to them.