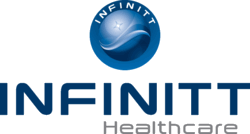 Seoul, Korea (PRWEB) October 30, 2012
INFINITT Healthcare, a leading developer of image and information management technologies for healthcare, announced on October 29, 2012 that it has contracted with General Hospital of Ningxia Medical University in China for PACS.
General Hospital of Ningxia Medical University is located in Ningxia borough of Northwest China. It is a large scale hospital having more than 3,000 beds and consists of 3 buildings of general hospital, cardiac center, and dental university.
INFINITT China provides PACS solution, RIS and CIS. It is a consecutive contract with hospitals in the northwest region and at the same time, it is the largest PACS contract since it was established.
Wang Ping, the head of INFINITT China said that "the brand awareness of INFINITT Healthcare has increased in the Northwest part of China for contracts with major hospitals. Will do our best to expend the market to Beijing and Northeast region."
About INFINITT Healthcare
With over 15 years of experience, INFINITT Healthcare has provided its affordable, state-of-the-art medical imaging and information capabilities to numerous Radiology, Cardiology, Orthopedics, and Dental healthcare facilities worldwide. Since the early origins of digital imaging and information technology, including Picture Archiving and Communication System (PACS), 3D Diagnosis Support System (Xelis), Radiology Information System (RIS), Tele-radiology and Clinical Information System (CIS), INFINITT's primary objective has been to develop the most advanced, cutting edge medical imaging and information solutions. Augmenting that objective is our strict compliance with worldwide industry standards such as DICOM, HL7, IHE, and HIPAA.
INFINITT Healthcare strives to become the World's Best Brand in the Healthcare IT industry by providing the highest levels of service, standards compliance and scalability, addressing not only today's imaging and information needs, but providing for the fully-digital enterprise of the future. We currently provide highly reliable services to 2,500 healthcare institutions in 38 countries.
For more information, please visit our website at http://www.infinitt.com