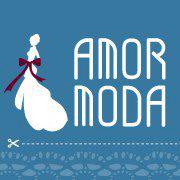 (PRWEB) October 29, 2012
On Oct. 28, 2012, Red-carpet-dresses.com, a popular women's dresses supplier, announces its R1 red carpet dresses collection will be released next Tuesday. Eason Chen, CEO of of Red-carpet-dresses.com, said, "All the R1 Red Carpet Dresses are featured at: rich choices, fine tailor, and FREE shipping."
Every woman like red carpet dresses, especially some top dresses from a luxury brand outlet. Also, most women can become excited when it comes to the topic of wedding dresses. But actually, most dresses are not affordable for most white-collars. The R1 red carpet dresses from Red-carpet-dresses.com is to help people grab eyesights at acceptable prices.
Eason Chen, said, "We have more than 5 years experience in the wedding dress industry. We understand what are the latest fashion and what are the popular dresses to wear to a wedding. People can know a lot of information at our website. We will absolutely give you a good shopping experience."
"We recommend that customers should compare R1 red carpet dresses with other suppliers' products first before making a shopping decision. The Internet is definitely a great invention in this world. We supply guests with the most exciting products in the fashion industry. Furthermore, we also possess a top-quality guarantee service." Continued Eason Chen.
About Red-carpet-dresses.com
Red-carpet-dresses.com is a sub-brand AmorModa.com. Red-carpet-dresses.com focuses on red carpet dresses, wedding dresses, and the dresses to wear to a wedding. The reason to choose Red-carpet-dresses.com is very simple: It offers high quality products at affordable prices, and their customer service is a top priority.