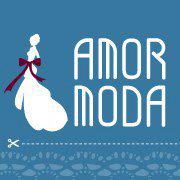 (PRWEB) October 29, 2012
On Oct. 28, 2012, Amormoda.com, a leading supplier of women's dresses, launched its ballroom dress promotion, up to 49% off. The promotional ballroom dresses consist of 122 items totally, and most of them are made of satin, silk, and taffeta fabrics.
Eason Chen, CEO of Amormoda.com, said, "Visit our website for one of any kind of prom dresses, and you will get a discount up to 49% off. Prom dresses have never been so affordable as they are now. Whether you are celebrating your Quinceanera, Sweet 16, Cotillion or Prom, you just can't beat the designs in our collection of ball gown dresses."
Ball Gowns have been around for centuries with numerous modifications to the style. Amormoda.com has obtained much approval in the last 5 years, and it is well-known for its high-quality wedding dresses with unique individuality and honorable exclusive feeling.
"The Xmas along with New Year will be arriving. It is the most important moment for almost all businesses, and everyone wants to capture this business opportunity. We believe the ballroom dresses can help young ladies to become more attractive and lovely." Said, Eason Chen.
Eason Chen added, "In addition to prom dresses, we are offering juniors homecoming dresses, cocktail dresses, ball gowns, evening bags, shoes, jewelry and other accessories, to make the most special night of your life complete. Moreover, There are currently 35% off our range of wedding dress 2013 series."
Be the Cinderella of your big night in a gorgeous full ball gown. There are only a couple of times in your life to dress and feel like a princess!
About Amormoda.com
Founded in 2008, Amormoda.com has a strong online presence when it comes to delivering exquisite collections of wedding dresses, coral bridesmaid dresses, prom dresses, formal evening dresses, and other dresses for a variety of events. Amormoda.com has a group of designers who create elegant designs for customers all over the world. All dresses from Amormoda.com are FREE Shipping.
For more information or advice, please visit http://www.amormoda.com/