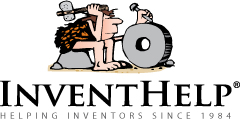 Pittsburgh, PA (PRWEB) October 31, 2012
InventHelp®, America's largest invention submission company, announces that one of its clients, an inventor from Ohio, has designed a modified deep fryer to help fry foods faster, easier and with less dripping. This invention is patented and a prototype is available.
The "Deep Fryer Rack" would increase the amount of food that can be cooked at once. The invention could also accommodate bigger pieces of fish or chicken than other standard fryers. The product could minimize dripping during food transfer, and would make it easier to watch the food while it's frying. Easier to use, the Deep Fryer Rack would make it easier to remove, flip or transfer food.
The fryer would consist of a 24-quart stainless steel frying pot, a thermostat and a modified frying rack. The port is designed to be taller than the standard fryer, and the rack would be more concave than conventional versions. Producible from a wire mesh, the rack would include a circumference slightly less than the pot to fit snugly and eliminate food from falling from the sides. The rack would include a vertical metal arm with a horizontal wooden handle at the top for ease of use.
"I developed my invention because I needed to fry my food at one time, and I got tired of the food sticking to the old deep frying pan," said the inventor. "My modification makes for less clean up, quicker and easier cooking, and no drips when transferring the food from the deep fryer to the food tray."
InventHelp is attempting to submit the invention to companies for review. If substantial interest is expressed, the company will attempt to negotiate for a sale or royalties for the inventor. For more information, telephone Dept. 11-CLC-4677 at (800) 851-6030.
Manufacturers interested in reviewing additional inventions and new product ideas can contact InventHelp's marketing partner Intromark by filling out an online request to review new product ideas here.
# # #