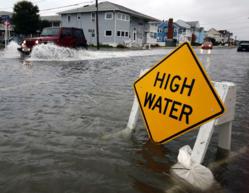 How much downtime is too much? Blue Label Hosting says 'any' is too much
Wilmington, NC (PRWEB) October 30, 2012
Blue Label Hosting, one of the fastest growing IT cloud solutions providers in the Carolinas, announces fast deployment initiative to help companies with back-up and recovery information solutions to prepare for natural disasters as well as virtual desktops to ensurer data is never lost - no matter the situation.
Hurricane Sandy looms ever closer to the east coast of the United States. In the event of a natural disaster, preparation is key to ensure people and property are safe. Everyone agrees things can be replaced. Lives cannot.
As business manager, data and information is a valuable life line for any company. Protect IT, secure IT and save IT now with Blue Label Hosting NOW. Agility is a powerful competitive edge in any industry.
Protect personal and business data NOW from impending disaster with fast IT back-up and recovery deployment and virtual desktop solutions.
Fast Deployment Today
Be protected today, fast, with one of the most powerful private cloud, hybrid cloud and redundant secure, mirrored data center infrastructures in the world. With today's technology rest assured that all data on the cloud is not only safe from natural disasters (Hurricane Sandy?), but also secure from potential hackers.
Don't be powerless due to power outages.
Be smart with simplicity and security, Blue Label Hosting back-up, recovery and Virtual Desktop support today. How much downtime is too much? Blue Label Hosting says 'any' is too much Blue Label Hosting power speaks for itself:
Blue Label Hosting offers enterprise-wide IT back-up, recovery and agnostic operating system support as well as Virtual Desktops for every business size.

14 class A secure data centers geographically located in key areas of North America
Each data center is on separate power grids
Each with two separate UPS power back-up sources
Each with a fully-fueled alternative power generator (non-electric) that will activate immediately if any other back-up fails
Generators are automatically deployed within minutes if one of the other multiple power service options fail. Power will last indefinitely to keep data accessible 24/7
Back- ups for back -ups for back- ups
A threat of natural disaster on one coast will not affect secure business information on another. Or anywhere in the world. IT's all secure, thanks Blue Label Hosting.
Peace of mind with Blue Label Hosting is a small investment and offers big returns NOW.
What's your information worth?
No long term contracts, pay as you, add users and layers and multiple devices on any operating system whenever. No capital expenses. Move IT to the operating expenses side of your spreadsheet and reap even more bottom line security. The best business decision to make so far this year.
No other IT cloud computing provider offers this level of uninterrupted power, back-up recovery and cloud continuance business support.
Fast deployment with our knowledgeable systems engineering team available to help 24/7. Be secure knowing your business IT will be protected before you can say "Sandy".
Since 20011, Blue Label Hosting has provided clients around the globe with private cloud computing services such as dedicated and virtual hosting, email, collaboration, backup, disaster recovery, business continuance, data storage and remote access to non-web enabled software. By forming strategic partnerships and utilizing 14 Class A data centers across the country, the award-winning North Carolina firm enables businesses to tap into Fortune 500 technology without the upfront cost of installing, maintaining and updating on-site software and hardware. For more information, please visit http://www.bluelabelhost.com or call 910-777-5397.