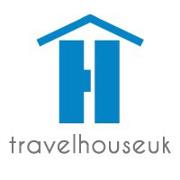 KLM 523 took off from Amsterdam to Harare, offering a new route for the passengers travelling between Europe and Zimbabwe.
(PRWEB UK) 29 October 2012
The official KLM twitter page displayed an update with a tweet this morning saying "KLM strengthens Africa network with re-launch to Harare".
As reported by the official KLM news blog, KLM Royal Dutch Airlines has re-launched its flights to Zimbabwe which have a thirteen years history of flights with collaboration of other airlines. This time Harare will be served Directly from Amsterdam by KLM via its destination Lusaka, Zambia, it is not a stopover, but a layover.
The first flight from Amsterdam to Harare, number KLM 523, departed this morning at 11:24 and is expected to arrive in Harare at 9:02pm as per the official airline flight status page.
Victor Hunt, the regional Manager TravelHouseuk which is a Moresand Ltd group partner, said "Flights to Zimbabwe have always had profit potential for airlines. This is not just news, it's great news for the Zimbabwean community and TravelHosueUK as an agency which has a huge client base hailing from this community. It was about time that airlines stepped up. KLM and EMIRATES have shown why they are among market leaders by tapping in to this potential in a timely fashion after Air Zimbabwe's departure from the industry last year."
Mr. P.S.Kang, the group head of Moresand Ltd, was on board this flight which marked yet another achievement by the first European carrier to fly out direct to Harare.
Zimbabwe, a Southern African country, has a strong potential for growth and a broad selection of natural resources. Zimbabwe is not just a market for business potential; it is a growing tourist destination. KLM will fly to Harare three times a week. This is in addition to the existing eleven weekly flights to Harare via Nairobi as a code-share with Kenya Airways. Zimbabwean passengers now have a comfortable connection to European destinations in KLM's network.
Pieter Bootsma, Executive Vice President Marketing, Revenue Management & Network, was quoted on the airline's official blog as saying that Harare is being added to our destinations enabling a strong network and position in Africa for us, following the Launch of Luanda and Lusaka flights.
The flight, operated on airbus A330-200, will depart from Amsterdam, Schiphol at 10.20 hours and arrive in Harare on the same day at 21.25 hours every Monday, Thursday and Saturday. The same flight returns from Harare at 22.30 for its flight back to Amsterdam via Lusaka which is a mere landing and not a stopover.