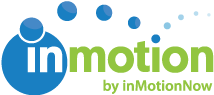 inMotion users can now easily quantify the level of effort required to complete a project.
Research Triangle Park, NC (PRWEB) October 30, 2012
inMotionNow (http://www.inmotionnow.com) announces a new Time Tracking feature for delivering key information to creative departments about their project life cycles. The tool is part of the company's flagship product, inMotion, a Creative Workflow Automation Solution designed to simplify and streamline creative production so businesses can get creative and marketing initiatives completed faster.
inMotion Time Tracking allows each member of a creative team to record their time spent on any project and even on specific tasks within a project. The application automatically calculates totals, providing creative team leaders with the information that they need to more accurately calculate project profitability.
By providing more detail about how much effort was required to complete a project, Time Tracking also helps creative departments to better manage future projects to insure proper resource allocation and pricing. For businesses tracking billable hours to chargeback time, inMotion's Time Tracking makes collecting that data simple.
"With the release of our Time Tracking feature, inMotion users will be able to easily quantify the level of effort required to complete a project," says Rob Munz, CEO of inMotionNow. "The ability to collect creative briefs, manage reviews and approvals, and collaborate on projects in one simple application while also tracking time spent on project activities gives creative departments insight into their processes that allow them to plan better and work smarter."
Time Tracking is a free feature available on all inMotion pricing plans.