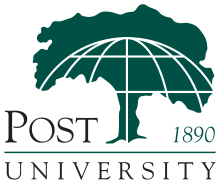 Austin, TX (PRWEB) October 30, 2012
3Seventy, a leading provider of mobile marketing solutions, announced today the launch of a mobile website for Post University, a 120 year old university with both campus and online career driven learning programs. Students and prospective students can access relevant information "on-the-go" from any web-enabled mobile device.
"Post University realized that the student and career oriented demographic is always gaining information on the go and it was critical to provide the best user experience for their students on mobile devices", said Marcelo Parravicini, Chief Marketing Officer of Post University. Some highlights of the new site include:

Degree Programs
Detailed information on the Post Military program
History and testimonials of the University
Access to grades, homework and relevant class information via blackboard
Links to access Post University social media including Twitter and Facebook
Campus map
"The mobile strategy and design was created to allow for the most requested pages that a student wanted at their mobile fingertips", said Carrie Chitsey, CEO of 3Seventy. You can view the mobile website directly at http://m.post.edu or by entering http://www.post.edu from a mobile device.
About 3Seventy
3Seventy is a leading provider of mobile marketing solutions. 3Seventy's award-winning solutions allow clients to interact with their consumers by mobile channel of choice all within one easy-to-use platform. With an advanced portal, mobile campaigns can be quickly designed, customized and changed, while effectiveness can be instantly measured with detailed real-time reporting. The company's highly scalable, cloud-based technology enables companies to:
Rapidly design, deploy and analyze mobile engagement solutions using SMS/MMS, mobile websites and application development
Engage customers with real-time product info, coupons, sweepstakes, reward programs and surveys
Create mobile programs that achieve measureable, high ROI results
3Seventy works with leading companies such as AMF Bowling Centers, Hewlett-Packard, Pepsi, Playtex Sport, AT&T, Nestle, Sony Music, Gamestop, DMX, Young America, along with many software integration partners, advertising agencies and media partners. For more information about 3Seventy, please visit http://www.3seventy.com.
About Post University
Founded in 1890, Post University is a career-oriented university committed to providing students with the knowledge, personal skills and experience required to be leaders in their chosen fields. Located in Waterbury, Conn., Post University provides a wide array of degree programs for on-campus and online students. In addition to providing quality, career-driven academic programs, small classes and competitive Division II athletics at its main campus in Waterbury, the University offers highly interactive accelerated degree programs that are offered completely online or during evenings and weekends at four locations in the state. Post University's more than 10,000 full- and part-time students come from the United States and abroad, and are supported by faculty whose mission is to prepare students to compete and succeed in today's global workplace. To learn more about Post University, visit http://www.post.edu