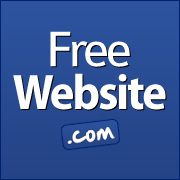 New York, NY (PRWEB) October 30, 2012
Prominent website provider FreeWebsite.com today announced the importance of a club website for small and large club memberships. The company details the how and why of a website and how a free website can help promote a club's particular mission.
FreeWebsite.com is the leading provider of website design services. Clubs, businesses, and individuals have come to trust the company for their unique and quick design services. In today's article, the company pays particular attention to club websites, and shares why clubs need websites to gain more members and to increase prominence on the Internet.
Jeff Spicher, FreeWebsite.com CEO says, "If you're the president of a club or you're thinking of starting a club, you definitely need a club website. A website is a great tool to use to spread the news about your club. You can tell members and potential members about club activities, important news, or the purpose of your organization."
A club website is an excellent resource for club presidents who wish to spread the mission of their particular club. With the help of FreeWebsite.com, clubs of all sizes can have on an online presence that will help to promote the club's purpose and gain membership.
About FreeWebsite.com: FreeWebsite.com breaks down barriers to website ownership by providing attractive, easy to maintain websites, complete with content, at a low price. To learn more, visit FreeWebsite.com.