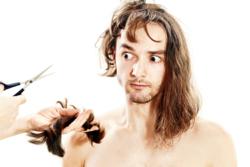 CharityKick's intent is to give the means to the smallest of charities to create engaging and fun charity fundraising events...
(PRWEB) October 30, 2012
The British comedian, who was recently caught wrapping his arms around Viola Davis at a charity gala in Beverly Hills, declared back in April 2011 he would be ready to shave his trademark hair for the right role. Clearly some of his fans have not forgotten this and have decided to use CharityKick, the newly-launched charity fundraising platform, to leverage the power of the masses and that of a good cause to get their idol to comply!
So, what is CharityKick? The website allows users to nominate anyone for a dare, with the idea being that a charity then endorses the dare and all parties combine to raise as many pledges as possible with the intent of forcing the daree to go through with it or risk the charity not getting the money promised.
Russell Brand's dare is currently waiting for charity backing, at which point it can start collecting pledges. These then accumulate on the site until the charity declares the dare as complete and collects the funds, or abandons it at which point the money would be returned to the pledgers who choose that option.
So the pledge first has to catch the eye of a charity and then potential donators – but for sure a fascinating and theatrical dare as this, neither of these will be far away,
CharityKick founder Greg Fournier aims to give the means to the smallest of charities to create engaging and fun charity fundraising events, and dares need to be legal, ethical and not aimed to influence politics to be accepted.
By definition a charity dare should be both fun and in good spirit and in no case will CharityKick accept dares with an aim to put someone in difficulty, and as such the site would not be suited for such dares as Obama's passport and scholarship certificates for $5 million from a few days ago. Greg further distinguishes the site's dares by explaining that whilst most dares might be of an embarrassing nature; it is imperative the results are only seen as both fun and of good will.
CharityKick is in talks with charity partners interested in its daring new way of fundraising, so watch this space for updates.
Check out and show support for the Russell Brand charity dare and plenty more requested dares at http://www.CharityKick.com