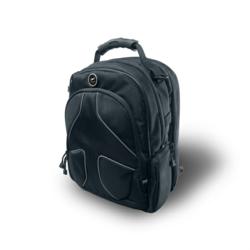 "Pilots need their iPad gear to be highly functional, professional and cool," said Charles Schneider, CEO of MyGoFlight. "Our products are designed to perform well for pilots, yet still look good in and out of the aircraft."
Orlando, FL (PRWEB) October 29, 2012
MyGoFlight, a company focused on the iPad In Motion™ for aviators, announced a series of new products that can be seen at NBAA 2012, booth #1974. This includes the unveiling of their expanded line of professional Flight Bags designed for the iPad and pilot needs, introduction of an array of iPad Jet Mounts, and a unique rotating iPad kneeboard line.
iPad Jet Mounts are for pilots who want to mount their iPad in the tight cockpits of jet and turbo prop airplanes. There are a variety of Mount Kits available for various aircraft including Gulfstream, Learjet, Boeing, TBM, and Pilatus: starting at just $368, they're a fraction of the cost of many alternatives. Made from machined aluminum, adjustable tilting and rotating options so the iPad can be positioned perfectly for the pilot. The iPad can easily be rotated in portrait and landscape mode without removing the MGF Sport Case in order to reposition. For more information, click here.
The iPad can be brought into the cockpit of any aircraft where it can be held secure on your knee or lap using the luxurious iPad Kneeboard Folio™. Rich leather wraps the outside while soft and protective micro-fiber material lines the inside. The iPad is held by a form fitting, rotating cradle that the iPad simply clips securely into. All of the ports and controls remain accessible so the iPad can be charged, synced and controlled while still in the case. For more information click here.
Flight bags for the business aviator need to be sleek, lightweight, and efficient. The Flight Bag Paperless Cockpit™ Series was designed with these specifications in mind, and designed for the iPad and everything else. The PLC Pro Transformer is the most versatile flight bag with three large pockets for your iPad, laptop, GPS, Headsets, and/or overnight gear. The mesh pockets make finding your gear easy. The PLC Pro bag is easily transformed to different carrying options, the shoulder strap makes the bag a comfortable shoulder bag; the backpack strap allows the Transformer to be used as the classic backpack. For more information click here.
Show specials at the MyGoFlight booth at NBAA 2012 include a special price on the Flight Bag PLC Series: The PLC Pro Transformer is $199, show special price of $179, the more compact PLC Slim EX with shoulder strap is $69, show special price $49. Free iPad Checklist Luggage Tags will also be handed out and there will be a daily giveaway for a $25 iTunes gift card.
About MyGoFlight:
MyGoFlight provides products for the iPad In Motion™ for aviators, boaters and people with an active iPad lifestyle. The company's goal is to make products for the demanding and exacting needs of pilots and the cockpit environment and make them available for all. For more information, visit http://www.MyGoFlight.com