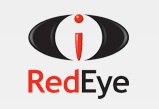 "One of the best ways to maximize email engagement is by targeting users based on where they are in the customer lifecycle."
Montclair, NJ (PRWEB) October 31, 2012
RedEye and the Target Marketing Group are teaming up to bring online retailers a free webinar – Lifecycle Marketing Volume 1 – Best Practice Guide for Acquiring New Subscribers on Wednesday, November 14, 2012 at 2 p.m. ET/11:00 a.m. PT.
"Email has cemented itself into the armory of the modern digital and direct marketer," said Brian McConnell, president of RedEye North America. "One of the best ways to maximize email engagement is by targeting users based on where they are in the customer lifecycle."
The collection of new email addresses is a vital process to secure growth in any email database. This webinar will outline ways to ensure growth and will help attendees:
1. Discover how to send successful email campaigns by prioritizing quality not quantity when building an email list
2. Identify useful sources for capturing email addresses
3. Learn how to effectively encourage users to register for mailings
4. Understand how to collect the right data with the right permission
RedEye will provide in-depth information on each of these items: http://event.on24.com/r.htm?e=531219&s=1&k=9C7BE6E3FCD635590F875FBF83CB27F5&partnerref=RedEye.
For more information about RedEye, please visit redeye.com/us or call 1-800-291-1327.
About RedEye
Established in 1997, RedEye is the leader in behavioral email solutions. RedEye offers an integrated service of web analytics, email marketing and website usability focusing on analyzing user behavior to increase online conversion and improve customer return on investment. RedEye assists global companies specializing in the retail, insurance, travel, non-profit and financial services industries in growing their ecommerce business. RedEye has offices in the United Kingdom, Germany and the United States. For more information please call 1-800-291-1327. Follow us on Facebook and Twitter.