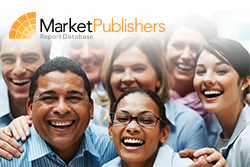 London, UK (PRWEB) October 29, 2012
The major portion of dermatology partnering deals in the biopharma industry are discovery or development stage whereby the licensee obtains a right or an option right to license the licensors psychiatry technology. These deals tend to be multicomponent, starting with collaborative R&D, and commercialization of outcomes.
Knowing the flexibility of a would-be partner's negotiated deals terms provides key insight into the negotiation process in terms of what is likely to be achieved during the negotiation of terms. Whilst smaller companies will be seeking details of the payments clauses, the devil is in the detail in terms of how payments are triggered.
New research report "Dermatology Partnering Terms and Agreements" developed by CurrentPartnering has been recently published by Market Publishers Ltd.
Report Details:
Title: Dermatology Partnering Terms and Agreements
Published: October, 2012
Pages: 942
Price: US$ 2,695.00
http://marketpublishers.com/report/pharmaceuticals_company_reports/dermatology-partnering-terms-n-agreements.html
The report is designed to provide an in-depth understanding and unprecedented access to dermatology partnering deals and agreements entered into by the top healthcare companies worldwide, besides explaining how and why these companies enter these deals.
Report Features:

trends in dermatology dealmaking in the biopharma industry since 2007;
analysis of dermatology deal structure;
access to headline, upfront, milestone and royalty data;
access to hundreds of dermatology deal contract documents;
comprehensive access to over 1500 dermatology deal records;
the leading dermatology deals by value since 2007;
most active dermatology dealmakers since 2007.
The available deals and contracts are listed by: headline value; upfront payment value; royalty rate value; stage of development at signing; deal component type; technology type; and specific therapy indication.
Report Scope:
EXECUTIVE SUMMARY
CHAPTER 1 – INTRODUCTION
CHAPTER 2 – TRENDS IN DERMATOLOGY DEALMAKING
2.1. Introduction
2.2. Dermatology partnering over the years
2.3. Bigpharma dermatology dealmaking activity
2.4. Bigpharma not active in dermatology
2.5. Dermatology partnering by deal type
2.6. Dermatology partnering by industry sector
2.7. Dermatology partnering by stage of development
2.8. Dermatology partnering by technology type
2.9. Dermatology partnering by dermatology indication
2.10. Average deal terms for dermatology
2.10.1 Dermatology headline values
2.10.2 Dermatology upfront payments
2.10.3 Dermatology milestone payments
2.10.4 Dermatology royalty rates
CHAPTER 3 – LEADING DERMATOLOGY DEALS
3.1. Introduction
3.2. Top dermatology deals by value
3.3. Top dermatology deals involving bigpharma
CHAPTER 4 – BIGPHARMA DERMATOLOGY DEALS
4.1. Introduction
4.2. How to use bigpharma partnering deals
4.3. Bigpharma dermatology partnering company profiles
Abbott
Actavis
Actelion
Allergan
Amgen
Astellas
AstraZeneca
Baxter International
Bayer
Bristol-Myers
Squibb C
elgene
Eli Lilly
Endo Pharmaceuticals
Forest Laboratories
Galderma
GlaxoSmithKline
Hospira
Johnson & Johnson
Merck & Co
Merck KGaA
Mitsubishi Tanabe
Novartis
Pfizer
Roche
Sanofi
Shionogi
Shire
Teva
Warner Chilcott
Watson
CHAPTER 5 – DERMATOLOGY PARTNERING CONTRACTS DIRECTORY
5.1. Introduction
5.2. By deal type
Asset purchase
Assignment
Bigpharma outlicensing
Co-development
Collaborative R&D
Co-market
Contract service
Co-promotion
Development
Distribution
Equity purchase
Joint venture
Licensing
Litigation
Loan
Manufacturing
Marketing
Option
Promotion
Research
Settlement
Sub-license
Supply
Termination
5.3. By stage of development
Discovery
Formulation
Marketed
Phase I
Phase II
Phase III
Preclinical
5.4. By technology type
Antibodies
Assays
Biologicalcompounds
Biomaterials
Clinical testing
Devices
Diagnostics
DNA probes
Drug delivery
Enabling technology
Equipment
Genomics
Natural product
Oligonucleotide
Orphan drug
Peptides
Processes
Recombinant DNA
Regenerative medicine
Research services
Research supplies
Screening
Small molecules
Stem cells
CHAPTER 6 – DERMATOLOGY DEALMAKING BY INDICATION
6.1. Introduction
6.2. Deals by therapeutic indication
Dermatology
Acne
Actinickeratosis
Angioedema
Burns
Cellulitis
Cosmetics
Dermatitis
Diabetic foot ulcer
Eczema Hair disorders
Impetigo
Itching
Nail disorders
Psoriasis Rosacea
Sun damage
Rash Scar
Venous ulcer
Wound healing
Wrinkles
CHAPTER 7 – PARTNERING RESOURCE CENTER
7.1. Online partnering
7.2. Partnering events
7.3. Further reading on dealmaking
APPENDICES
Appendix 1 – Directory of dermatology deals by company A-Z 2007-2012
Appendix 2 – Directory of dermatology deals by deal type 2007-2012
Asset purchase
Assignment
Bigpharma outlicensing
Co-development
Collaborative R&D
Co-market
Contract service
Co-promotion
CRADA
Cross-licensing
Development
Distribution
Equity purchase
Evaluation
Grant
Joint venture
Licensing
Litigation
Loan
Manufacturing
Manufacturing - OEM
Marketing
Material transfer
Option
Promotion
Research
Royalty financing
Settlement
Spin out
Sub-license
Supply
Technology transfer
Termination
Warranty
Appendix 3 - Directory of dermatology deals by stage of development 2007-2012
Appendix 4 – Directory of dermatology deals by technology type 2007
Appendix 5 – Deal type definitions
ABOUT WILDWOOD VENTURES
Current Partnering
Current Agreements
Recent titles from CurrentPartnering
Order Form – Reports
TABLE OF FIGURES
More new research reports by the publisher can be found at CurrentPartnering page.