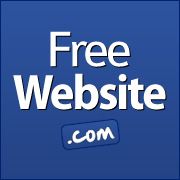 New York, NY (PRWEB) October 30, 2012
Today, top website provider FreeWebsite.com released an informative article detailing how advertisers, businesses and individuals could benefit from an idea of selling personal info on Facebook. The article discusses how Facebook, as well as individuals, would be able to use personal info from Facebook to improve the user experience on the popular social media network.
It's no secret that there is a lot of personal info on Facebook. Users seem to tell the world about political affiliation, religion, relationship status and even where they live. If Facebook offered an option for users to sell this personal information, that they are already freely sharing, with advertisers, the advertisers, individual users and Facebook would benefit.
"There are plenty of opportunities to find more customers via Facebook, and other social media networks," says Jeff Spicher, FreeWebsite.com CEO. "Personal info on Facebook could help you, as a business owner, find new customers. Facebook advertising is both affordable and effective, so there's certainly an opportunity available for business owners."
If Facebook offered the option to sell personal info on Facebook, users would essentially be getting a more personal Facebook experience, while advertisers would be able to gain new customers and increase brand loyalty. Taking advantage of Facebook personal info starts with a professionally designed website, created by FreeWebsite.com..
About FreeWebsite.com: FreeWebsite.com breaks down barriers to website ownership by providing attractive, easy to maintain websites, complete with content, at a low price. To learn more, visit FreeWebsite.com.