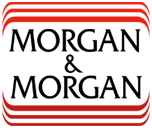 Tampa, FL (PRWEB) October 31, 2012
The Pradaxa lawyers at Morgan and Morgan are actively investigating potential lawsuits on behalf of patients who took the blood thinner Pradaxa and suffered from internal bleeding. Prescribed to reduce the risk of stroke and blood clots in patients with atrial fibrillation, Pradaxa has been linked to severe, uncontrollable bleeds and is currently the center of at least 100 pending lawsuits*. In light of these claims, Morgan and Morgan continues to offer free online case evaluations to Pradaxa users and their loved ones to help determine their eligibility for legal recourse.
The first Pradaxa lawsuits were filed a few months after the FDA released a drug safety communication stating that it would be evaluating reports of serious, and sometimes fatal, bleeding in patients taking Pradaxa. In Dec. 2011, the FDA announced that it would be working to determine whether these reports are occurring more commonly than would be expected. The agency advised that bleeding is a well-known complication of all anti-coagulants; however, the pending Pradaxa suits are claiming that this drug is particularly dangerous because it lacks an antidote to reverse its anti-clotting effects, putting patients at risk for life-threatening, permanently disabling and fatal consequences, according to a brief in support of the suits' consolidation.
When Pradaxa was first introduced to the market, it was touted as the first in a new wave of drugs expected to replace the difficult-to-use warfarin (Coumadin), an Aug. 19 USA Today article reports. When compared to the decades-old warfarin, Pradaxa required fewer doctor visits and did not call for dietary restrictions; however, unlike Coumadin, Pradaxa does not have a known antidote in the event of a bleeding emergency, according to a May 24 Houston Press article.
"I have spoken with a number of patients who said they were switched from Coumadin to Pradaxa, and within weeks, months or even days experienced severe internal bleeding," said Michael Goetz, the head of the mass tort section at Morgan and Morgan. "Pradaxa's lack of an antidote is a severe departure from all other blood thinners and we believe that both doctors and patients were not properly warned that there is no means to reverse the effects of this drug."
For more information on the allegations surrounding Pradaxa, please visit http://www.forthepeople.com/pradaxa-bleeding-lawsuits--11-4104.html today. On the site, users can receive a free case review to help determine whether they can file a lawsuit to collect financial compensation for medical bills and other damages.
About Morgan & Morgan
Morgan & Morgan is one of the largest exclusively plaintiffs' law firms in the country with 15 offices throughout Florida, Georgia, Mississippi, Tennessee, and New York. The firm handles cases nationally involving personal injury, medical malpractice, consumer class action, and securities fraud, as well as complex litigation against drug and medical device manufacturers.
Visit Morgan & Morgan online at http://www.forthepeople.com/ for a free case evaluation and information about your legal rights.
*MDL No. 2385, IN RE: Pradaxa Product Liability Litigation, Southern District of Illinois
usatoday30.usatoday.com/news/health/story/2012-08-19/pradaxa-blood-thinner-lawsuit/57134628/1
houstonpress.com/2012-05-24/news/pradaxa-bleeding-lawsuits/