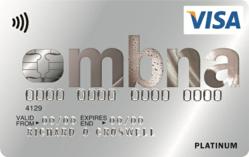 We've developed this low-fee credit card for consumers looking to repay existing balances within 14 months, but without the higher initial outlay associated with some of the more headline-grabbing, longer-term deals available in the UK credit card market
(PRWEB UK) 30 October 2012
The new low-fee MBNA Platinum Credit Card is available for UK consumers exclusively on MBNA's website.
New customers will receive 14 months at zero per cent interest on balance transfers with the new card, as long as they are made within the first 60 days of opening an account. The 1.25 per cent handling fee that applies to these balance transfers is the lowest MBNA currently offers in the UK.
Thomas Rebel, Product Marketing executive for MBNA, said: "We've developed this low-fee credit card for consumers looking to repay existing balances within 14 months, but without the higher initial outlay associated with some of the more headline-grabbing, longer-term deals available in the UK credit card market.
"We've listened to our existing and potential customers, and we're interested to gauge the consumer appeal of low-fee products like this. By offering exclusive deals on our website, we're able to give more value to consumers searching out the best credit cards deals. Plus, what you see is what you get. Everyone who successfully applies for this product will get this promotional offer."
The contactless credit card enables customers to wave and pay for purchases of £20 and under. It also offers a money transfer option, allowing customers to transfer some of their card limit into their current account, which could be used to help reduce the higher rate interest charges they may pay on other debts, overdrafts or loans. The 14-month zero per cent interest offer applies to money transfers as long as they are made within the first 60 days of opening account and a four per cent fee will apply.
Representative example 16.9% p.a. variable on card purchases. This is equivalent to 16.9% APR representative variable based on a credit limit of £1200.