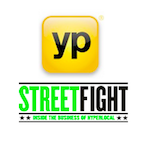 Boulder, Colo. / Tucker, Ga. (PRWEB) October 30, 2012
A new study sponsored by YP, the largest local search, media and advertising company in North America, released today on "How Consumers are Using Local Search" (http://corporate.yp.com/insights/white-papers/) reveals an emerging group of local search users - early adopters who lead the way in frequency and volume of local searches across multiple devices. This group, known as Avid Local Search Users (Avid Users), makes up 24 percent of all local searchers yet conducts more than 50 percent of all local searches. The report identifies and profiles Avid Users, sheds light on their search behaviors, and reveals trends about the future of local search activity across multiple devices.
In collaboration with Street Fight (http://streetfightmag.com), a media, events and research company focused on hyperlocal marketing trends, YP commissioned Dr. Phil Hendrix, founder and director of immr (http://www.immr.org), a leading research and consulting firm, to head up the research and author the study that surveyed more than 1,100 consumers.
Behaviors of Avid Local Search Users Provide Insights Into the Future of Local Search Avid Users are much more likely to search for local businesses, across each of the devices they own, compared to the rest of the users surveyed known, as Average Local Search Users (Average Users). For example, 85 percent of Avid Users who own a tablet do a local search daily, compared to only 15 percent of Average Users with tablets. Similarly, 86 percent of Avid Users who own a smartphone do a local search daily on that device (compared with only 19 percent of Average Users who own a smartphone).
Demographic Comparison: Avid Users vs. Average Users
Both Avid Users and Average Users are evenly split between men and women. However, compared to the rest of the users surveyed, Avid Users are more likely to be fully employed (72 percent vs. 49 percent); are more likely to be college graduates (57 percent vs. 47 percent); and tend to be younger (51 percent vs. 32 percent between the ages of 21 and 35).
"This study reinforces our understanding that there are consumers who rely on different devices for different stages of the local search process – from browsing and planning to decision-making and connecting with businesses," said Rohan Chandran, Executive Director of Consumer Products, at YP. "Understanding this emerging segment of Avid Users can provide insights on the local advertising ecosystem and could help merchants develop multi-screen search strategies for targeting a highly engaged audience. These findings complement the search trends we're tracking on the YP.com(SM) site (http://www.yellowpages.com/) and YP(SM) apps (http://www.yellowpages.com/products) to better define the role and opportunity for each device in connecting merchants with potential customers."
Avid Users Reflect Early Adopter Behaviors
Avid Users are much more likely to use mobile shopping apps (91 percent vs. 53 percent of Average Users) and to purchase daily deal offers (38 percent vs. 10 percent). Avid Users are also active participants in social media – more than half have checked in to a location using Foursquare or a similar service and have posted a review of a business or product on a review site.
"The behaviors of Avid Users are similar to the behaviors of early adopters," added Dr. Hendrix. "It's crucial to understand early adopter behaviors, as they provide a glimpse into the future of how the majority of consumers will be conducting local searches with multiple devices – which has implications for businesses and the entire local search industry. As consumers' needs and expectations for local search diversify across devices, providers and businesses will need to adapt search solutions accordingly."
"Local search continues to deliver an increasingly sophisticated means of hyperlocal marketing to the local consumer," said Laura Rich, CEO of Street Fight. "This report reveals a growing opportunity for businesses in this industry and for local businesses and marketers to efficiently draw consumers to their products and services."
About the Study
Conducted online with a sample of more than 1,100 respondents, the study examines how individuals search and what they search for across 11 product and services categories. The report, "How Consumer are Using Local Search," reflects the rapidly changing nature of the $7 billion local search market as a proliferation of choices beyond the search engine have emerged to provide alternate methods of connecting consumers and local businesses. The report discusses a number of factors influencing usage, ranging from always-on devices combined with increasingly rich local content, to consumer needs and relevance.
"How Consumers are Using Local Search" is available for download at http://corporate.yp.com/local-search-report and http://bit.ly/R7rxZt.
Dr. Hendrix and Rohan Chandran will conduct a webinar on November 14th to discuss findings from the research and white paper. To register, sign up at http://corporate.yp.com/insights/webinars/local-search-report.
###
About YP
YP is North America's largest local search, media and advertising company.  Its mission is to help small businesses and communities grow.  Millions of searches occur daily using YP products to find, compare and select local merchants. The company's flagship consumer brands include the YP.com℠ site, a top 40 U.S. Web domain, the highly rated YP℠ app and the YP Real Yellow Pages directory, the largest Yellow Pages directory in the world by revenue.
The company's wide range of print and digital advertising products are designed to address the evolving local search needs of consumers and help advertisers grow their business. The YP℠ Local Ad Network provides advertisers with an opportunity to reach more than 180 million monthly users across over 300 affiliated online and mobile publishers. Through customized campaigns designed by expert advisors, YP provides local businesses with one of the most cost effective sources for consumer leads.
YP products and service are backed by thousands of media consultants and customer service professionals in local markets across the US with supporting relationships with 700,000 businesses. 
For more information, go to http://yp.com or follow us on Twitter @YP.
About Street Fight
Street Fight is a media, events, and research company focused on the business of hyperlocal marketing and technology. Launched in April 2011, the Street Fight website and Street Fight Daily newsletter provide daily essential news, commentary, case studies and how-to articles for businesses to succeed in hyperlocal. The Street Fight Summit conferences are must-attend events in New York and San Francisco, bringing together top minds to discuss the leading topics of the day and make important new business connections.
Street Fight Insights conducts research and analysis on industry trends within hyperlocal marketing. Drawing on the direct experiences of participants in this dynamic ecosystem combined with powerful data from original and existing sources, StreetFight Insights publications feature the knowledge and best practices required to succeed.
For more information, go to http://streetfightmag.com or follow us on Twitter @streetfightmag.
About immr
Dr. Phil Hendrix is an industry analyst and founder and director of immr, a leading research and consulting firm. Dr. Hendrix conducts research and advises clients on strategies and opportunities enabled by mobile devices, platforms and services. Recent analyst reports have examined hyperlocal advertising, Consumers' "Digital Signals" (from mobile, digital and other sources), how the combination of Social, Location and Mobile is transforming shopping and disrupting retailing and advertising, tablets, and innovation enabled by location-based mobile capabilities.
Using a range of research tools and methods, immr helps clients uncover and validate customer needs, position and differentiate new products and services, and accelerate market acceptance. Most of their work focuses on innovative products and services that are "new-to-market."
For more information, go to http://immr.org, follow us on Twitter at @phil_hendrix, or contact Dr. Hendrix at info(at)immr(dot)org.